"It was either start a business or lie in bed on a sickness benefit – and I was like screw that."
On one hand 24-year-old Sharna McElligott is a baker, an entrepreneur, and a café owner.
On the other she lives with a potentially debilitating illness, Myalgic Encephalopathy.
ME, also known as Chronic Fatigue Syndrome, is an illness that makes sufferers exhausted. It can make them just shut down and stop.
A chronic illness that shuts down businesses, shuts down lives, and Sharna is working around it.
Sharna has lived with ME since November 2013, but the illness hasn't stopped her achieving her goals.
Deciding to start a business that worked around her illness rather than being bed-bound by it, Sharna started thinking a café selling burgers, cakes, smoothies, doughnuts and more was a viable business idea.
And starting a café will suit her perfectly – Sharna wakes up and heads off to her café, fills orders and then she's free to rest if, and when, she needs it.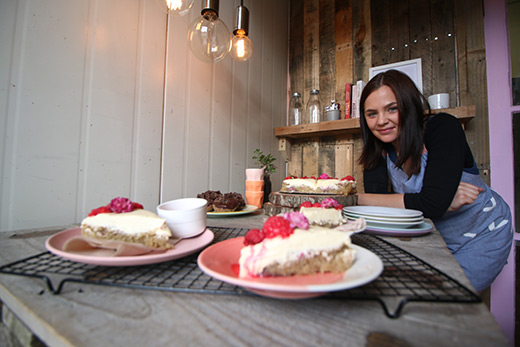 "That's what I love about the job, I can rest when I want to rest. I don't have a boss."
She says ME affects every system in her body and she can complete about one hour of work before needing a rest – a rest being anything from a nap to sitting on the couch reading.
Sharna has successfully started her own bakery business – The Nourishing Baker – reaching niche markets in Auckland and, very soon, a café in Tauranga.
The café located in Judea officially opens on June 6 with opening celebrations on June 3, selling vegetarian – but mostly vegan – food and drinks.
"The reason the café is vegetarian is because we will use cow's milk in the coffees," says Sharna. But other than that, the café sells only vegan and raw food.
But why vegan?
Sharna had to make a lifestyle change after finding out she had ME and decided to go full vegan.
"I was brought up on a dairy farm. So have been surrounded by meat and dairy all my life, but I have to do what feels best for my body."
The switch has been difficult, but she knows it's what's best for her.
"With meat products, it's a lot for your body to digest so I just thought putting simple foods into my body, the less effort my body has to do.
"It just made sense in my mind to go vegan."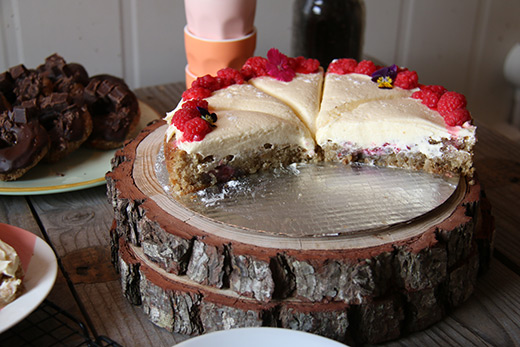 And even though she does vegan baking, substituting butter and coconut oil and cow's milk for almond or coconut milk, Sharna says nobody has complained, and her food tastes delicious.
"Most people can't tell the difference between vegan baking and normal baking."
Baking for as long as she can remember, Sharna says starting The Nourishing Baker was like second nature to her.
The task of starting her own café was made easier with a strong following on social media, so Sharna took her fingers to the keyboard and asked what followers would think of her selling cakes.
"I put up a post saying I had cakes for sale, and it just took off from there. It's just kept growing and growing, and now I'm opening a café."
An hour to mix and pop a cake in the oven, give or take a little clean up time, and Sharna takes a break. It's convenient really because by the time she has her energy up again, the cake is baked and ready for icing.
Sharna never expected to grow up and become a baker with her own café, but she's thriving.
She loves all aspects of baking – from the batter in the kitchen to the banter in the café, but it's the people who fill her heart with joy the most.
"Honestly I love it all. But mostly seeing people's faces when they see what I make. I love to make others happy, it rubs off on me, and being surrounded by positive people really helps me thrive."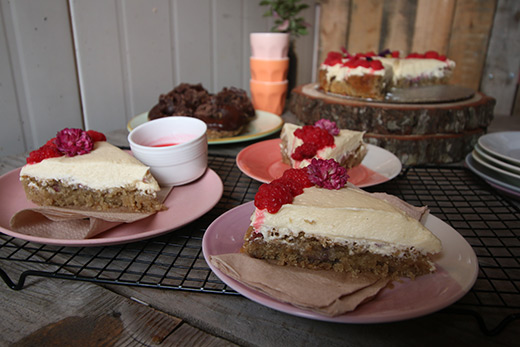 Influenced and driven by her favourite quote, her mantra, Sharna and The Nourishing Baker are blossoming.
"The things that make your heart beat faster and your eyes glow brighter, no matter if it's hiking, swimming, yoga, gardening, painting, meditation, photography, going for walks, helping others – do that.
"Do it as often as you can, because that is what life is about. Creating as many passionate, happy moments as possible. Don't let anyone stop you from doing the things you love – not even yourself."
Sharna has found what makes her heart beat faster, her eyes glow brighter, and she isn't letting anything get in her way.
"The Nourishing Baker gets me out of bed every morning because I'm so passionate about it."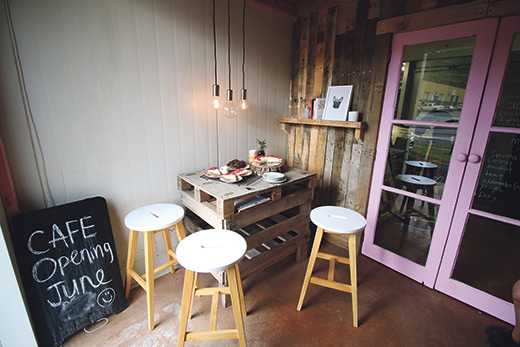 Subscribe to our weekly Newsletter
Email: