I've determined this year that I'm not going to miss anything at Easter's National Jazz Festival, one of Tauranga's biggest annual events.
Usually I haven't planned ahead, and just cruised along on the day, meaning I have missed some of the weekend's highlights.
For Easter 2019 there's a vintage car parade, sunset cruises, superheroes, movies, a family fun zone and markets.
There's trophies, trumpets and tapas, and yet it's all about one thing and one thing only - Jazz.
Tauranga's National Jazz Festival manager, Mandy Ryan, is delighted.
"I'm very proud of how we've focused on jazz, so it really is a jazz festival," she says. "And the Downtown Tauranga Carnival is all jazz with a sprinkling of blues at twilight."
The 57th National Jazz Festival is delivering an impressive programme of events in Tauranga this Easter, from April 18 - 21, showcasing some of New Zealand's best jazz musicians along with international performers.
This year I decided to outwit my own lack of getting organised, and before Christmas I joined the Tauranga Jazz Society which organises this Easter festival. Surprisingly, it only cost $20 and just $10 for students.
I was now getting regular email updates, and most importantly keeping up with what's happening. For musicians, membership opens a door to becoming more involved.
"The Tauranga Jazz Society Jazz Jam nights that we hold monthly at the Mount Social Club have brought together younger players and jazz performers that have moved to Tauranga for lifestyle reasons," says Mandy.
"From that, a lot of young musicians end up joining the club and jazz is thriving in Tauranga."
The club has been running the renowned National Jazz Festival for 57 years.
"We couldn't do it without Tauranga City Council and TECT - they're our two major sponsors," says Mandy.
"There's something for everyone at the festival, from world-class jazz concerts at the Baycourt Community and Arts Centre, dancing at the Swing into Soul Hurricane Party, a Vintage Parade plus a two-day jazz party at the Downtown Tauranga Carnival.
"There's also sunset jazz cruises on the Kewpie, movies at Rialto and uptown jazz at Hotel Armitage with a delightful Jazz High Tea."
The festival slogan is clear: Think Jazz. Think Easter. Think Tauranga.
The 'think' has entered my brain as I browse through the programme. I can see it's important to get in quick to secure tickets to the shows at Baycourt, which range from soul to New York jazz, meets Swedish indie pop and European free improvised music, to a new Aotearoa jazz. Members of the Jazz Society benefit from cheaper ticket prices.
There's the incredible Hollie Smith presenting a special night of jazz.
Alto-saxophonist Dick Oatts from New York will be playing with the New Zealand String Quartet under the musical direction of iconic Kiwi jazz musician Rodger Fox in a concert paying homage to legendary saxophonist Charlie Parker – jazz standards with a twist of bebop.
NZ's soul diva Bella Kalolo and her band The Atmos will be offering a tribute to Aretha Franklin.
There's a matinee show with Queen City Big Band playing great tunes from Count Basie, Frank Sinatra and Ella Fitzgerald to the contemporary big band music of today, including the Big Phat Band and Michael Bublé.
The Secret Islands Sextet, with NZ jazz innovator Jim Langabeer, is an eclectic ensemble of Auckland's leading jazz musicians who have been developing a new kind of Aotearoa jazz - a deeply unique and soulful sound and one that is authentically their own, with deep swinging grooves, free jazz and Taonga Puoro.
Allana Goldsmith and her three-piece band will be presenting a tribute to Ella Fitzgerald and Sarah Vaughan.
Jazz piano gunslingers Ben Wilcock and Dayle Jellyman will go head-to-head for a boogie woogie play off, with referee John Rae on drums.
The Kim Paterson Quintet and Antipodes will also take to the stage. Look out for guitarist Callum Allardice, winner of the NZ Best Jazz Composition Tui award.
The Downtown Tauranga Carnival brings the city alive with jazz on both Easter Saturday and Sunday, stretching from the Red Square along The Strand.
Uptown at the Hotel Armitage, jazz performances will be running over the Easter weekend with an elegant afternoon high tea for people to indulge in while enjoying Carol Storey and Friends performing.
Scenic jazz cruises on the historic Kewpie, with Dixie band Twin City Stompers, will be perfect for a gentle tour of the sparkling harbour at sunset.
For those who like to shake it up and go dancing, Totara Street is hosting the Hurricane Party with Big Ticket and Lou'Ana Whitney.
It's clear there are jazz masters and living legends coming to town. There are also some popular favourites returning.
"The jazz cruise is new this year," says Mandy. "We've had the Kewpie before, but not for many years, so it's great having it back.
"The programme is giving people a taste of jazz, and making some of it accessible. Some they may not have heard before. There's improvisational jazz, Latin, a bit of African jazz, and then the Downtown Tauranga Carnival will have flavours of everything.
"That's the great thing about jazz - it embraces and encompasses a lot of different cultures, and as a musical style it's a language in and of itself."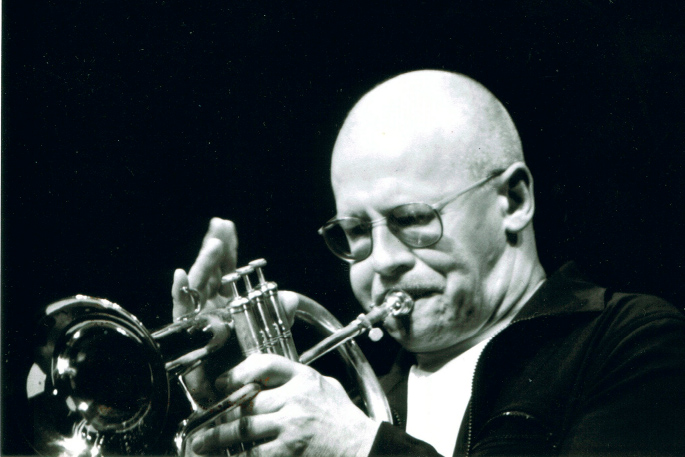 Subscribe to our weekly Newsletter
Email: