Kate Meads was a petrol head, still is. The rumble of the V8 is in her blood and family – her husband, Vaughan, is a mechanic.
So it's ironic that today, we're talking sustainability, ways to protect the environment and reduce our waste – and the irony is not lost of the Katikati mum.
In fact, 11 years ago, when she launched her eco-parent business, she never imagined she'd be travelling around the country to discuss reusing, recycling, reducing waste, cloth nappies and even sustainable menstrual products.
"When I do workshops, it's about how we have changed and saying, 'Look, we're not perfect still – we love V8 cars, love fishing in our boat', but it's not about judgement, it's about everyone doing something. The big things will work out in the end." It started with nappies. Kate had just had her son, Daniel, in 2005, and had been approached by a friend to start a cloth nappy business. But when the friend pulled out, due to having another baby not long after her first, Kate threw herself into the project wholeheartedly.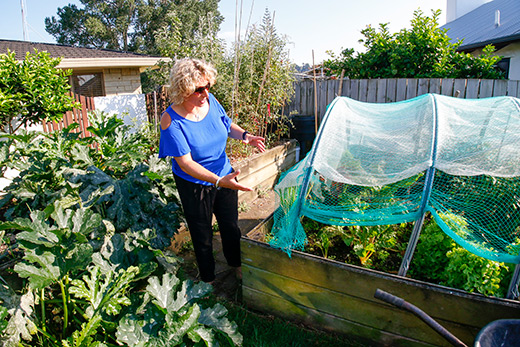 "That was the game changer, and as a business, if you are preaching sustainability, you begin to look at all aspects of your lives. So we just started bit by bit – first it was recycling, then it was reducing and then it was growing our own fruits and vegetables."
It's a complete U-turn, says Kate, who calls herself and her husband the "ultimate wasters".
"We were shocking – that's why we can talk about it. We both worked, we went away all the time, so we bought everything convenient. When you put rubbish in rubbish bin, you don't think where it goes and you don't care, you pay to get rid of it. We were ignorant to it, until we had a kid and thought, 'Hang on…'"
As her passion for eco-living grew, so did her business as the 'Nappy Lady' took on more than just nappies in her seminars. She co-ordinates and runs International Cloth Nappy Week here in New Zealand and has gained a massive following of supportive parents who are ready and willing to assist other parents in using cloth nappies.
She also works for 35 councils around the country, travelling to different locations to give workshops and talks about how parents can live a little bit more sustainably. Using humour and life experience, Kate takes a realistic approach to saving the planet.
"My message isn't all parents need to use cloth nappies – even if you use them at home or simply just one cloth nappy per day, that is still 365 disposable nappies that don't go to landfill. And if every family who had a baby in nappies used just one a day, a million nappies wouldn't go to landfill per week.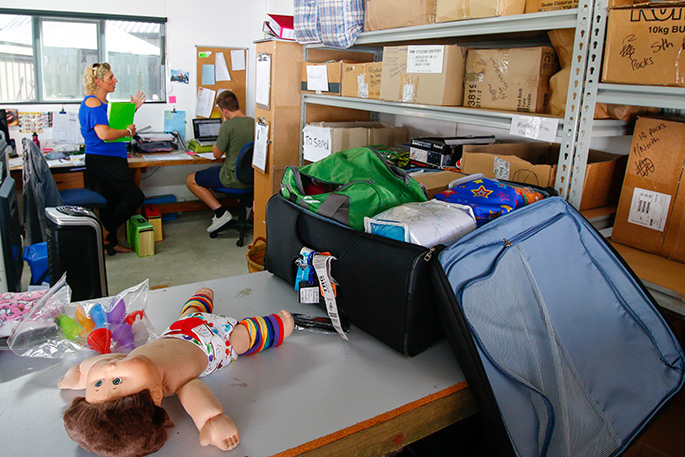 "My message isn't all parents need to use cloth nappies – even if you use them at home or during the day, that is still 365 disposable nappies that don't go to landfill. And if every family who had a baby in nappies used them at home, a million nappies wouldn't go to landfill.
"We all think it's too hard for me to do my thing – but you can. Just worry about doing one thing that could help the planet and if we all did that, think where we would be."
Her change of heart has also rubbed off on mechanic Vaughan and son Daniel, 11, who both take measures to ensure they are doing their part too.
"Daniel has decided that he could do my job when he gets older," Kate says with a smile. "He's very passionate about whales and things, and whenever I get the Greenpeace newsletter, it is his mail. He's very keen.
"And my husband used to throw car filters out like everyone else and didn't think about it, so now he's into recycling all of packaging and always looks for ways to recycle parts without throwing it away to landfill."
The passion project has become a full-time job for Kate, and relishes the opportunity to share her experiences with other parents. It's her goal to change the world, one nappy at a time.
"You don't have to leave your job to get sustainable, or spend a whole lot of money. It's about education and eco-consciousness."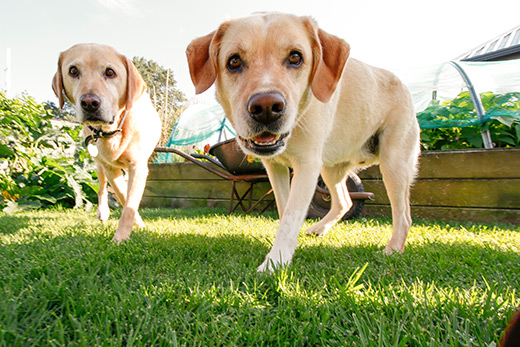 TIPS FOR SUSTAINABLE LIVING:
• Make your own yoghurt to avoid pottles heading to landfill. Decant the yoghurt into reusable containers, such as Kai Carriers.

• Use milk powder to make milk – the best way to make it taste good is by making and storing it in a glass bottle, mix as instructions suggest, shake it up, stick it in the fridge and leave it overnight, then give it another shake in the morning and it tastes great.

• Use a Soda Stream machine instead of buying plastic Coca-Cola bottles, plus you'll have soda water on tap or add fresh fruit juice to make it tasty.

• Ladies, explore reusable menstrual products – you'll be surprised how much you can save, as the average woman spends $16,000 a lifetime on products.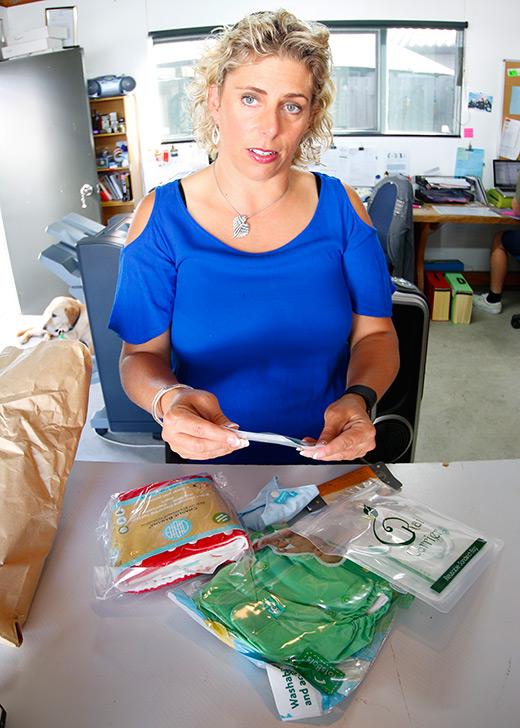 Subscribe to our weekly Newsletter
Email: