Kourtney Troon's children's book has arrived. Full of fun illustrations 'The Adventures of Benjamin Boogie' tells the interesting story of an adorable booger named Benjamin who gets evicted out of Putrid Pete's nose.
Benjamin Boogie embarks on an epic journey in order to find a new home. Will Benjamin Boogie be able to find another nose to live in? Or will he end up becoming Becky the Booger Eater's lunch?
I was fascinated with how this gracious Canadian Kiwi, living in Otumoetai, came up with the idea of writing about nasal mucous.
"Originally I just made the book for my kids. I posted on Facebook saying what I was doing. My father did the illustrations and I thought that was really cool."
One of her friends, who wanted a copy herself, suggested Kourtney submit her book to a publisher.
"I thought, 'okay, why not? What's there to lose?' I googled publishers and children's books, and Austin Macauley Publishers came up."
A week after submitting her manuscript to the publishers, a contract arrived.
"I was very amazed by how very short the time was. I've got a bit of a quirky sense of humour, which they seem to like."
Benjamin is a loveable booger, if you're into boogers. Children certainly are. Kourtney showed the story first to her eldest daughter April, age eight.
"She was like 'oh, Mum'. And she kind of smacked her forehead. My middle child Autumn is a lot like me, and just cracked up laughing. She's started coming up with ideas for a second book - all the different bodily functions we could think of together. She just loved it.
"My three-year-old son Owen liked the pictures of Benjamin that my dad drew."
Kourtney found it to be a special experience writing a book with her father James Edwards as the illustrator.
"We just did it for fun really. He wasn't expecting me to submit it to publishers, so he was very happy and very surprised when I told him."
James is keen to do the illustrations for Kourtney's future books.
Her book has appeal worldwide and resonates in many ways.
"Benjamin Boogie is terrified throughout his journey. He gets evicted through Pete's nose when Pete's mum makes him take a bath because he's too dirty.
"He grabs a tissue to blow his nose. Benjamin gets stuck on the tissue which goes into the trash which is picked up by a dump truck and taken to the dump where he meets Casey the cupcake who is a bit of a bully."
Benjamin encounters other characters along the way including a napping bee and a pig. He doesn't know if he's going to find a new home. It's easy to get caught up in this story.
"The Adventures of Benjamin Boogie" is available on line at https://www.austinmacauley.com/book/adventures-benjamin-boogie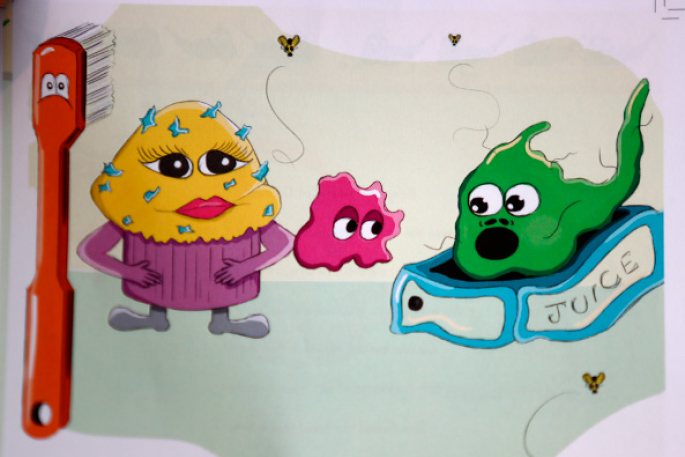 Subscribe to our weekly Newsletter
Email: