Sitting in an outside chair at his Papamoa home, with my eyes squinting nearly shut, I could faintly visualise what Tom Bradley was telling me. It was pre-lockdown and we were enjoying one of the many sunny summer days.
"I have this imaginary muse that sits on my shoulder," says Tom.
"He's a boy I call Tommy and he's about ten.
"In the days when I was writing for children, we would sit down together, Tommy and I, and I'd say to him 'where are we going today?' He'd say 'I don't know, let's have an adventure' and off we'd go."
Tom has now written more than 20 children's fun adventure books, all available as downloadable free ebooks on his website www.bradley.nz
There is the Johnny Whistler series with titles like 'Johnny Whistler and the Whizzbang Tandem Race', a set of popular junior fiction novels. 'Crowded House' and 'Double Dilemma' are two of the Brightside Bunch series, also aimed at the seven-years-plus fiction lover.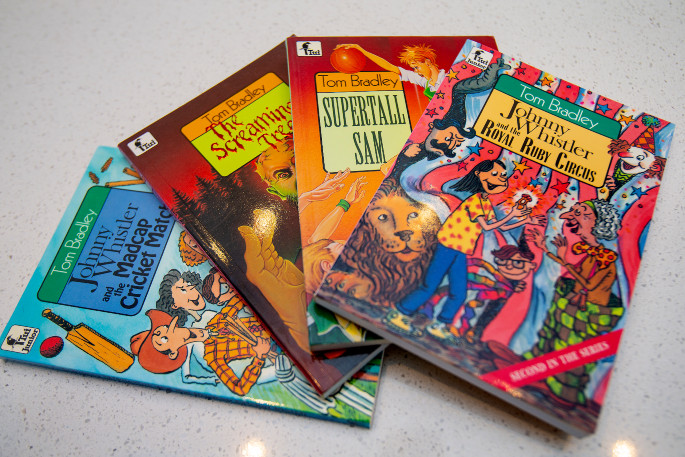 "There are four Johnny Whistlers, six Brightside Bunch books, and then there are three young adult fiction standalone titles," says Tom.
"And I threw in three previously unpublished very short titles to make up what I think is a good number to throw on the website."
Prior to 'throwing' or uploading his books in mid-2019, Tom contacted HarperCollins, his publisher as well as the book cover illustrators, to check they approved of the books being available free online. They were.
"It's starting to build momentum. The Libraries Association of New Zealand are now getting behind it."
The uptake of interest on the website has resulted in NZ school libraries and library associations in Australia also downloading the free series.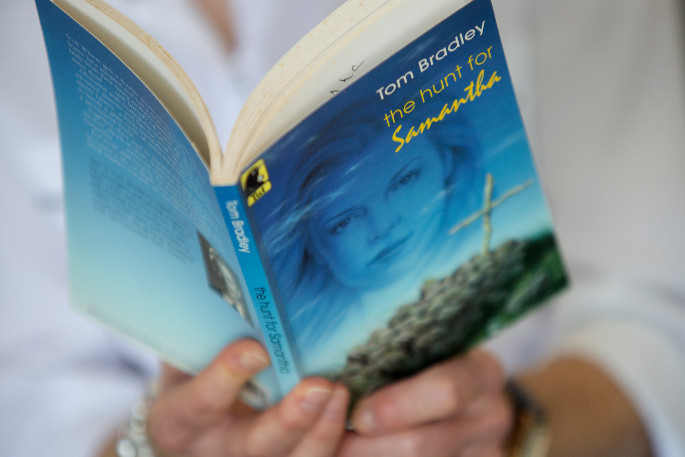 "I do love to be able to make them available for free for the next generation because you can't go buy them now."
There are maybe a few dozen in school libraries around the country.
"They get battered and knocked about, so by putting them into an ebook format, they can last as long as there's an internet and electronic transmission."
I only discovered recently that Tom is a fiction writer. He wrote 'A Kiwi Christmas' for Tauranga which was performed on stage at the Holy Trinity in December, and a musical called 'Dr Luke' which I remembered seeing in the 1980s. And he's very well-known as one of NZ's iconic news readers from the early days of television in this country. These other roles required writing or reporting facts. So how did he slip over into writing fiction?
"I'm a big kid. This surprised people who saw me through the years reading TV news, which was for them quite a serious role."
His books are full of adventures, with one book of slightly quirky short stories aimed at the seven-year-olds and above. His young adult books target the early teen age bracket.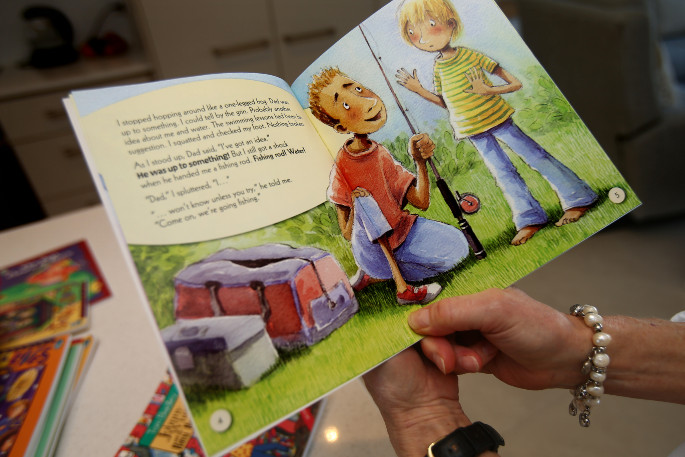 "I'd describe the Johnny Whistlers as family comedy dramas. Lively kids, fast, adventurous. Good kids having fun. They're sort of PG."
No sex, drugs or rock and roll.
"There's plenty of that in the world. They have a certain innocence. My wife Dayna, bless her heart, has always said 'I don't think you could ever write adult fiction. You're too innocent.'
"She couldn't see me writing nasty adult fiction and I wouldn't want to either."
I remembered Tom arriving via television in our lounge in June 1975, at the dawn of TV2. I was 15. We'd turn on the six o'clock news and there he was, his calm steady tone bringing reassurance into our lives that everything across the nation would be okay. Still years away from the launch of the internet, but Tom was there, with Philip Sherry, John Hawkesby, Angela D'Audney, Richard Long, and Judy Bailey. He appeared on telethons, breakfast news, 'lates', then going full circle doing weekend news as well.
"Telethons were exciting because it was new. People would stand for hours with buckets of money to have their face on TV for five to ten seconds. The good-hearted simplicity of it was amazing."
Not many people knew he had arthritis even way back then.
"I was always very cautious during the Telethons because people would ring up and say they'd give $100 if Tom does push-ups and squats or something, and I'm thinking that's not a good idea.
"Fortunately, I had a job for all those years where I was sitting down."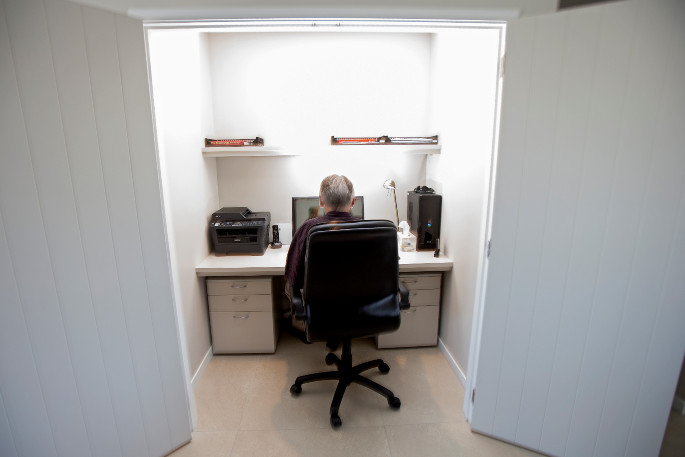 He jokes that Tauranga is the elephant's graveyard of old TV news readers.
"There's Phillip Sherry, Peter Williams, Richard Long, and me. All the blokes really from the last 30 years."
The big four, now living in sunny Tauranga, with Peter Williams daily expressing his opinions and livening up the airwaves.
Since leaving television news reading, Tom has written dozens of scripts for animated series 'Buzz and Poppy', has been a professional master of ceremonies and accomplished voice over artist. He's also penned a family memoir of over 60,000 words.
He and Dayna happily settled into the Papamoa lifestyle about seven years ago, becoming locals. It's now 22 years since his television stint and he's still surprised people recognise him when they're out for coffee.
"The hairdresser said to me the other day, has anyone told you that you look like someone?"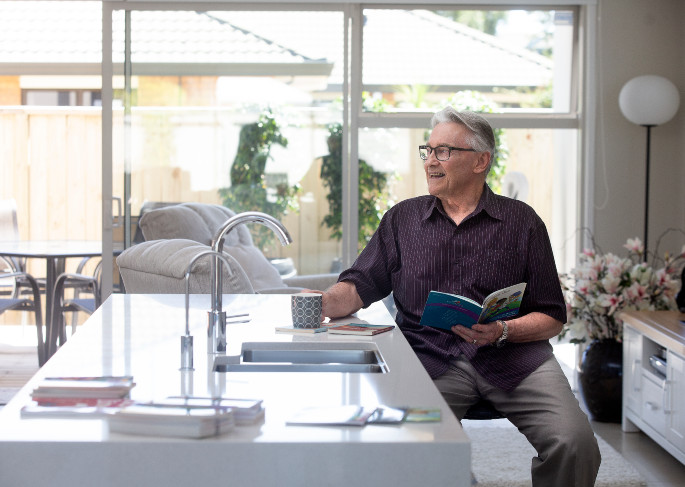 Subscribe to our weekly Newsletter
Email: