The humble bumblebee is the focus of the New Zealand Bumblebee Conservation Trust (NZBCT), which is on a mission to educate Kiwis about the necessity of bees for the long-term survival of our planet.

The new charitable trust, established to promote the conservation and future of bees, has received a funding boost from the Tauranga-based Wright Family Foundation.

Tauranga's Geoff Brunsden, one of the NZBCT's two founding trustees, says the Foundation's support will be critical in establishing the work of the Trust.

"We started the Trust because bumblebees, honeybees and other insect pollinators are under threat – globally and in New Zealand."

Bees are essential for the reproduction of a third of human food crops. "But the future of bees in New Zealand is under threat due to disease, changing environments, farming practices and toxic pesticides."

Through his Tauranga-based business Wildflower World, Geoff has long promoted sowing wildflowers as food for bees and other pollinators, and it was his research into the British Bumblebee Trust model which led to the official formation of the NZBCT.
And its goal is a noble one.
"Through the support of the Wright Family Foundation, our aim is to ensure we have enough bumblebees – by helping people understand the importance of flowers, herbs, hedges and flowering trees – to sustain a guaranteed future for our food crops."

The Wright Family Foundation has become both member and sponsor to the NZBCT, after CEO and founder Chloe Wright heard about its goals.

"The Foundation's purpose is to support organisations and projects which aid the educational development of all New Zealanders, and the NZBCT does just that," says Chloe.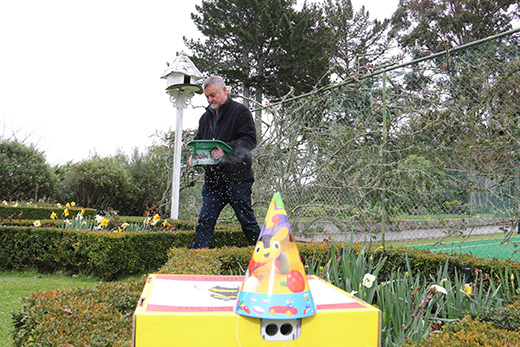 "It's surprising how many people don't realise the importance of bees to our natural eco-system. Without bees, humankind's dependence on bee pollinated food crops, and subsequent survival, is under threat."

Established in March 2015 by Chloe and Wayne Wright, the Wright Family Foundation is an only slightly longer-standing charitable trust, and supports a number of key organisations and events in New Zealand; all with the aim of helping individuals achieve their goals through the power of education, says Chloe.

By advancing education and spreading knowledge, the objective is to benefit New Zealand communities and youth, promote family wellbeing and relief from hardship, and improve the wellbeing of all New Zealanders and their communities through education.

"We want to make a positive difference in New Zealand society by helping to promote and demonstrate to our youngest members the values of collaboration, sharing, and kindness and through education.

"The Bumblebee Trust's focus, on educating children on the importance of bees for our future, resonates with what we want to achieve."

NZBCT executive officer and co-founding trustee Helen Johnson says the bumblebee was chosen as the figurehead of the Trust due to its vital role in pollination.

"Bumblebees are 50 times more effective in this role than honey bees. They are the perfect icon to help educate children and adults about how a healthy environment is the key to mankind's future survival and wellbeing.

"Our vision for the future is for New Zealand to be a richly interactive ecosystem."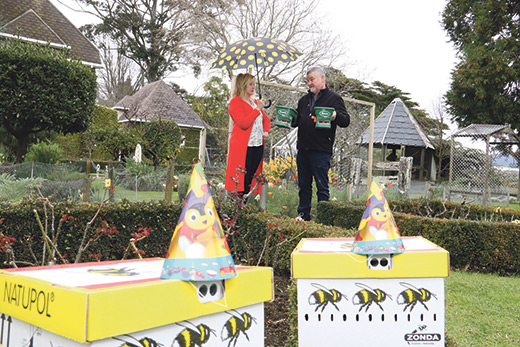 Subscribe to our weekly Newsletter
Email: