Opening day of Tauranga Yacht and Power Boat Club's 2020 season will be particularly special when racing kicks off on September 27 as it marks the beginning of the club's centennial year.
The club was formed 100 years ago when a group of keen sailors and boaties met in a Devonport Road barber shop.
It was about that time, in 1920, that small motor launches were becoming popular too, so the Tauranga Yacht and Power Boat Club was born.
A century on and club membership now stands at about 400, including some families with multiple generations enjoying a shared love of boating.
As to be expected with any 100-year celebration, TYPBC has a variety of events planned for the milestone season.
The aim is to involve as many people associated with the club as possible, says Club Commodore Delwyn Keyworth.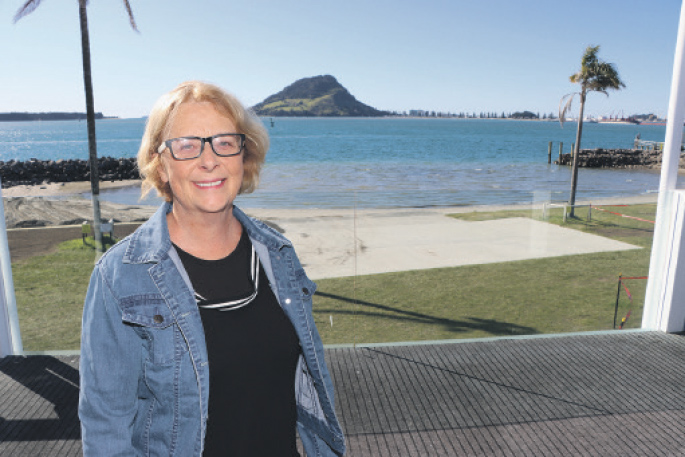 "We want to be inclusive of as many people as we can".
One of this season's highlights will be the Farmer Autovillage Auckland to Tauranga Centennial Yacht Race to be held in March 2021.
A fleet of modern mono and multihull racing yachts plus classic yachts and classic launches will set course to Tauranga over the weekend of March 26-28.
Race organiser Roger Rushton says it will be a great opportunity for Tauranga residents to see what sailing looked like early last century.
A possible starter for the race is famous classic yacht 'Ranger' - a 60ft pre-World War II racing yacht built in 1938 by Auckland crane driver and boat builder, Lou Tercel.
Lou and 'Ranger' were unbeatable in their time and set the bar extremely high for New Zealand yacht designers and builders for decades afterwards, says Roger.
The following weekend is Easter and Delwyn says an action-packed four days is planned with social and serious racing, barbecues, lunches, guest speakers, and a formal dinner and ball.
"Easter is a good time to come together.
"We want to encourage people associated with the club as well as past members, to come along and stay in Tauranga for a few days; to catch up with fellow sailors, share the memories and celebrate our club's history."
These days TYPBC caters for people of all abilities and interests from those who wish to be competitive; to those who are into the cruising social experience.
There is a wide range of the types of boats with divisions for keelers, trailer yachts, multihulls and centre boarders - as well as windsurfers.
The calendar features the Women on Water division which encourages women from all walks of life to experience sailing in both a racing, and non-racing, environment – no experience needed.
Most weekends see the club buzzing with racing, lessons and boating activity.
"After a sail on our enviable harbour, it is a great time to socialise and make new friends", says Delwyn.
Getting young people out onto the water is another big focus for the club.
TYPBC runs its own sailing school and holiday programmes for youth, as well as organising the sailing events for the annual AIMS games.
It also shares its building with groups like the Bay of Plenty Sailing Academy Trust, Sailability (sailing for anyone with a disability), Young Mariners (sailing and adventure for girls), and Tauranga Navy Cadets (TS Chatham).
"It's like a sailing centre here," says Delwyn.
A raft of top-level competitive sailors have emerged from the club's ranks over the years. Alumni include Olympians Molly and Sam Meech, Jason Saunders, and winning 2017 America's Cup helmsman for Emirates Team New Zealand, Peter Burling – himself an Olympic gold medalist.
The original TYPBC clubhouse was built on The Strand in downtown Tauranga in 1933. That historic building still stands today and is home to Harbourside restaurant.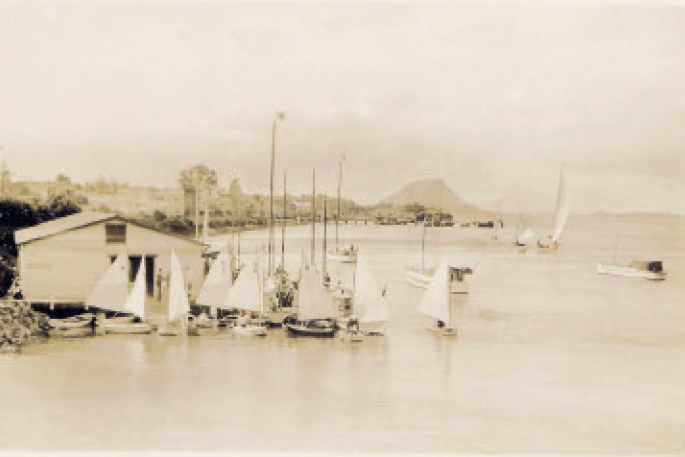 The club later purchased land at Sulphur Point and built on its current site in the 1980s.
Situated picturesquely on the water's edge today's large and well-appointed club building, with its sun-drenched decks, overlooks Tauranga harbour and Mauao.
It's easy to see why it's not only a very special clubhouse, but a popular venue for weddings and conferences too.
"I think the original club members of 100 years ago would be very impressed as to how the club has evolved over the years whilst maintaining the original spirit of involvement to support all of those who love the sport of sailing," says Delwyn.
Information about the club's centennial events and registration details can be found on its webpage www.yacht.org.nz or by phoning the office on 07 578 5512.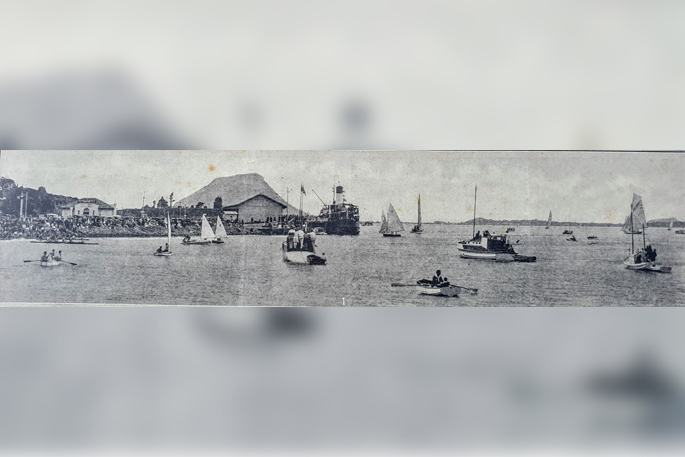 Subscribe to our weekly Newsletter
Email: