Kelly Baker has a wilful way about her. She steadily declines offers of help, to move furniture, grab books or shoes, even flinging hands at a suggestion of you holding onto her crutches. But in essence she needs all the help she can get.
The 37-year-old Katikati woman has multiple sclerosis, which sees multiple areas of scarring – called sclerosis – scattered throughout the brain and spinal cord.
The scars are the result of healing patches of inflammation, caused by damage to nerve fibres and suddenly appearing symptoms are referred to as an attack or relapse.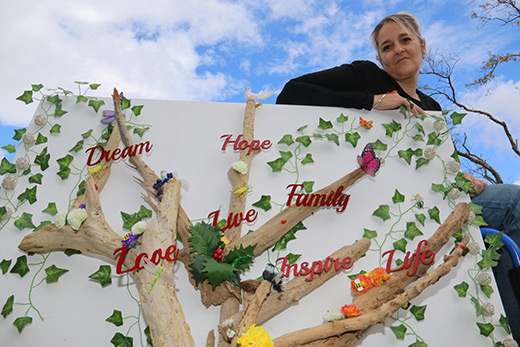 Some people only experience mild symptoms; others have relapses followed by incomplete remission, when disability may worsen in a stepwise fashion with each relapse.
Kelly has attacks – or relapses – every six weeks to three months since being diagnosed in 2006 at age 26.
Two years prior Kelly had optic neuritis – or blurred vision – in her left eye. She ended up in Auckland Hospital.
"They did an MRI and a nurse said: 'You're so lucky I have not known one person who has been diagnosed with optic neuritis and not come out with MS'.
Kelly thought she'd dodged a bullet. "Two years later – bam!"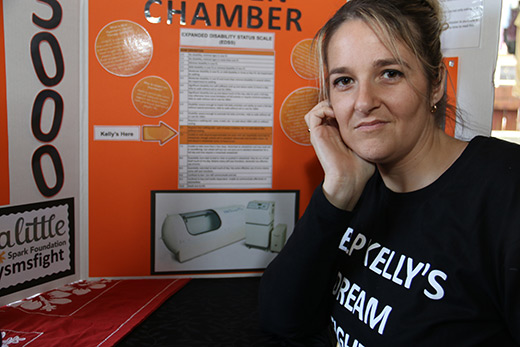 One month before her 27th birthday, her world came crashing down. Working for GHD as a technical educator, she was in her dream job.
Up in Kerikeri for work she woke up with a "mega headache". "My eye had gone funny again and I thought: 'There is no way I can get over this'."
She sorted clients and travelled home to Auckland and saw her GP the next day. "They said to go the hospital straight away. I didn't; I went to see one of my clients. Then I got a flatmate to drop me at hospital – and it was all on."
Treatment started immediately. "My mum and I call it the MS chemo – it makes your teeth soft, your hair fall out, put on weight – and so much more."
On a daily basis she now suffers insomnia, vertigo, nausea, pins and needles, bad circulation, foggy brain, migraines, dizziness, fatigue, loss of balance.
She has constant pain in both legs and her weak left arm. "My left side is sensitive; clothing is an issue. I also have spasms in my back and legs as if caterpillars are having a party."
She has short-term memory loss. Her eyes have trouble with colours and judging distance. And the nerve in her bladder, which signals a toilet stop, also spasms "so I need to go to the toilet all the time". Very personal issues – but Kelly is willing to share to let people know what it's like having MS.
Essentially housebound, Kelly moved back to Katikati to live with her parents shortly after diagnosis.
And after each attack, she loses a bit more of her body's ability and strength. How does she deal with this? "The hardest bit was having to leave my job. It was like losing my independence."
Even when she was little, it was "me do it". "I still do things even though it's going to cause me a huge amount of pain."
Fishing, motocross and hairdressing – her three loves are all out of reach. "I can't even cut my father's hair."
There's no further treatment she can receive in NZ. On the Expanded Disability Status Scale she's gone from level 3.5 – moderate disability and no impairment to walking – to level 6.5-7.
This means she requires two walking aids to walk about 20m or worse – she's unable to walk beyond about 5m even with an aid. At times she has to use a wheelchair.
Four new MS medications are available in NZ but Kelly can't access them because of her severity of MS.
But she's fighting back. She's done research and wants to purchase a Hyperbaric Oxygen Chamber.
Hyperbaric oxygen therapy uses an increase in atmospheric pressure to allow the body to incorporate oxygen into blood cells, blood plasma, cerebral spinal fluid and joint fluids.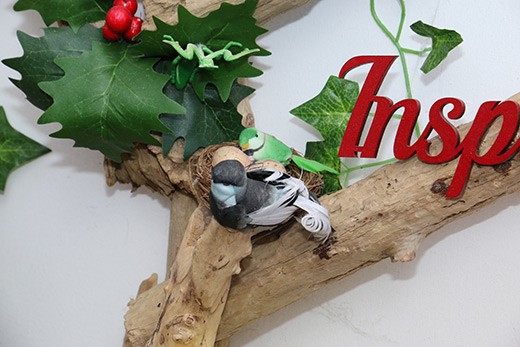 It's believed extra oxygen heals the body's tissue and stimulates growth of new blood vessels, hence helping with MS.
"I know it will halt my MS. This would mean I won't get any worse. If I don't do anything, the way I'm going…I'm really scared. What am I going to be like in three-five years' time?
"Every time I have an attack I don't go back to where I was. It's getting worse."
So far $7500 has been raised for the HOC, which costs $35,000. To help Kelly, see : givealittle.co.nz/cause/kellysmsfight or donate at Kiwibank – account no: 38-9017-0820532-00 with reference 'donation'. Or at Katikati Pharmacy.
Or people can enter anything with a motor at Kelly's upcoming fundraiser the Screamin Horsepower Motor Enthusiast event on November 26 at ASB Baypark.
Subscribe to our weekly Newsletter
Email: