When it comes to making a difference in our community, there are plenty of organisations in the Bay of Plenty putting their best foot forward. Momenta is one of them.
Momenta works with people who are disadvantaged, connecting them to opportunities that can help fulfil their aspirations so that they can live a life of value and thrive.
Momenta chief executive Tania Wilson says they have three key objectives.
Momenta chief executive Tania Wilson.
"To assist our clients in the important work of creating lives that they value, to use our influence to advocate for change in the systems and societal attitudes that continue to hold back people living with disadvantage, and to create and generate business with a social conscious so we have the financial stability to choose to focus our work where we see the most need," says Tania.
The organisation, originally operating under former brand Avalon, began a service model change in 2015 that was transformational for the company, and rebranded as Momenta in 2020.
"It was a change that encompassed everything that we do," says Tania.
"The process was extensive, taking about 12 months of review, research and constant stakeholder communication and engagement with our clients, their families and our team of staff.
"It was not an easy process to undertake.
"There were many critics, but we were completely committed to making a change in the way we worked, ensuring that the people we are here to serve have access to opportunities that allowed them to achieve their aspirations and live their lives of value.
"Overall, the transition over the past six years has been very successful and we have learned many valuable lessons along the way that continue to help us refine and improve.
"Our thirst for change doesn't end with our work.
"We are committed to challenging the societal attitudes that hold back disadvantaged people, especially people with a lived experience of disability.
"Some six years on, Momenta has grown into a substantial service provider with an ambitious business enterprise arm."
It is an organisation that makes a change in the community and one that Tania says is very rewarding to work for.
"As an organisation, we are committed to seeing people reach their potential and thrive.
"For me, the most worthwhile and rewarding aspect of my role is when I get to share and witness in the growth of the people we work with, no matter how big or small the success.
"I am also immensely proud when I see this growth in each of my team. I have the privilege to work alongside the most amazing group of people."
Tania says she will be challenging the business sector's view of not-for-profit at the upcoming Business Women's Network Speaker Series on Thursday, July 8, hosted by Tauranga Chamber of Commerce in partnership with Craigs Investment Partners and Cooney Lees Morgan.
"We describe ourselves as having the head of business with the heart of a charity," she says.
"Change is possible, even in the face of criticism, but you have to keep moving forward and doing what you know to be right. Value your people, create a culture where your team thrives so that they can help make a positive difference to your clients no matter what sector you are in."
For more information on the upcoming Business Women's Network Speaker Series, visit: www.tauranga.org.nz/bwn/bwn-speaker-series-2021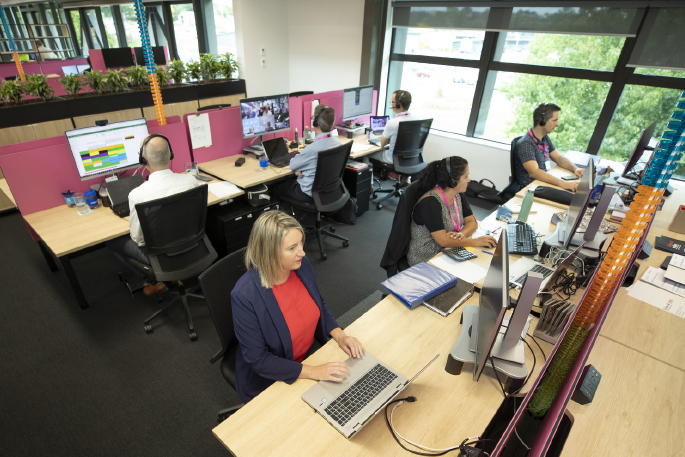 Subscribe to our weekly Newsletter
Email: