She's been the face of a museum in Katikati for four years. One of the most controversial council legacies of the Western Bay of Plenty. The hardest time of her life.
But Paula Gaelic's purpose stands strong in front of her toughest critics. Western Bay Museum – the Bay's first regional museum – is open and she offers no apologies for starting a new era in showing our relics of the past.
"I don't look at this as another chance – we are not Katikati Heritage Museum. We are Western Bay Museum, representing our entire region. A completely new identity with a new way, new vision and following a new strategic path."
Where did this woman come from? "I was raised in the Hora Hora district, which fostered diversity, adaptability, resilience and the power of true community spirit," says Paula.
"My parents loved family, life and encouraged us to have ambitions, to face challenges, work hard and complete the task, to laugh, love and treat others how we wished to be treated."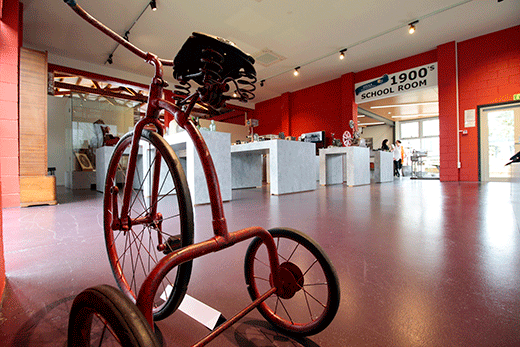 Paula moved to Tauranga after meeting future husband Merv. She'd worked for Rothmans of Pall Mall NZ Ltd, Bendon Industries NZ Ltd, Temptations Lingerie, and Merv and her were NZ's first commercial Pekin duck farmers.
"Out of the blue I was approached by Katikati Museum Trust to see if I'd manage the museum. I was unsure," admits Paula. "But I had nothing to lose.
"It was a collection owned by the community with a substantial mortgage, without council funding or museum-qualified personnel. And I had no knowledge of the museum's history or how the community actually thought or felt about it."
Soon she realised "there was no way anything could be achieved without massive changes to every aspect of the museum's operation."
She gained support from Auckland War Memorial Museum director Roy Clare. And one visit from Te Papa advisor Sally August, Paula knew she was never going to reach real museum standards.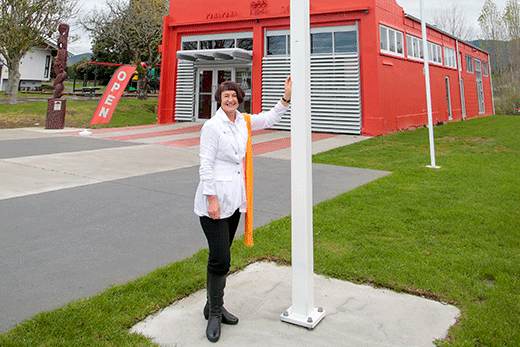 "Then there was the lack of support from our council. Luckily, councillor Mike Williams became museum trust chair. We worked tirelessly to try and make changes but we could never have made it work."
On May 14, 2014, Katikati Heritage Museum closed. "It's the best thing that could have happened to the collection," says Paula.
Building Western Bay Museum began, partial funding was secured from WBOPDC; the collection was rationalised and registered.
But nothing prepared Paula for the high profile. "Sadly, it does get personal. Everything about the museum is political and museums shouldn't be portrayed this way."
So she got "pro-active not reactive!" Why? "It's a responsibility to nourish commemoration and preserve history for future generations – when you handle old items you can't help but feel that sense of responsibility, particularly World War 1 items.
"What those men and women did for us to have what we have today – how can you not preserve this?
"And we not only claim to be the only planned Northern Irish settlement in the world, The Lady Jocelyn was the first largest ship to enter Port of Tauranga carrying Katikati and Te Puke settlers."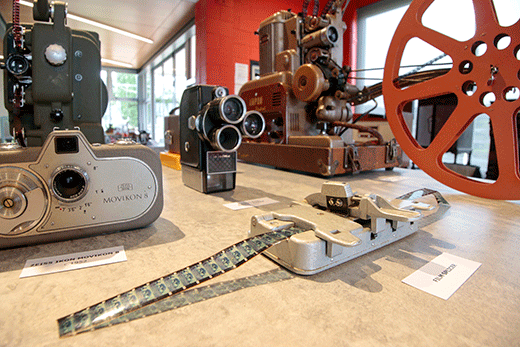 Paula says her main support came from Merv. "The museum absorbed my life for four years, many weeks I've done 80 hours – because I had to deliver."
Her 70 volunteers also got her through. "We have an unbelievable team spirit; we've faced some bad times but we always manage to have a laugh along the way."
In time off she retreats to her home, garden, husband, family, friends – and study. "I'm completing a National Certificate in Museum Practice."
The museum's first exhibition is 'Fun and Games'. "To provoke the desire to revisit we'll change exhibitions four times a year. The next is Summer Harvest, opening December 16."
Paula says the sponsors jumping on-board is an endorsement from local businesses and organisations.
And the end goal? "Western Bay Museum to be the best small museum in NZ. To have, via grants, a paid collections registrar, public programmes and exhibitions manager. To apply for Te Papa exhibitions to enhance our themes and visitor satisfaction. And to be as self-sufficient as possible."
Would Paula change her journey? "No, I'm proud of what we've all done, against all odds – this is just the beginning. We just need time, commitment and the determination to succeed."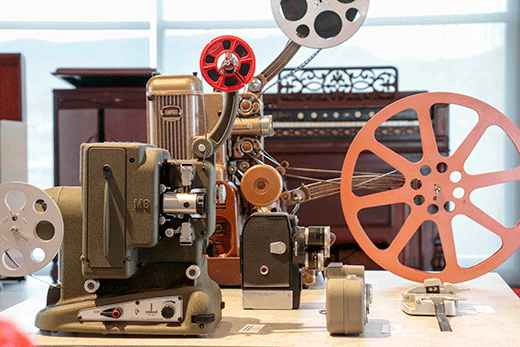 Subscribe to our weekly Newsletter
Email: