Rebecca and Nathan Christie have 11 children living with them this week. There could be another 11 there next week. Some stay for a week, some stay for a month, some will live there for years.
And they will leave little legacies – crayon drawings and letters all over their walls.
It's delightfully chaotic. "You can imagine the amount of washing," says Sinead, the social worker at Homes of Hope. "When they're all home it's a very busy household."
It's gone just after-school when Life+Style visits. One child's chomping on what's left in his lunchbox after forgetting to take it to school. The toddlers are getting their nappies changed and the older ones are kicking around a rugby ball in the backyard.
What's seems like organised chaos to anyone watching, it's 'home sweet home' for these kids.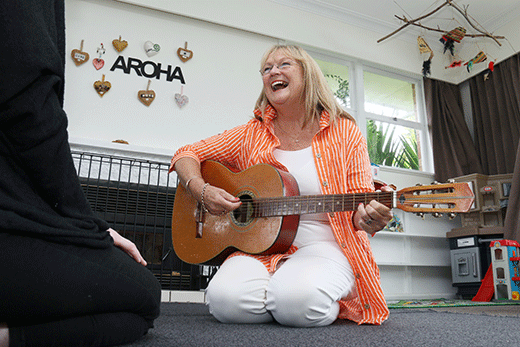 Their names remain secret and their identity hidden – and for good reason. Life's given them a difficult start.
They've been scarred by violent offending, physical abuse, family violence or neglect. But Homes of Hope has given them a safe and loving home for as long as they need one. A place where children can be children.
And the team work together to provide love and care to them all, making sure they have a strong sense of belonging. Nathan and Rebecca Christie are there when they've written their name for the first time, when their first tooth falls out, or the first time they sit at a dinner table with a family.
"Celebrating the little milestones is important," says Sinead. "They finally feel like they belong somewhere, safe from harm.
"You see how resilient they are after everything they have been through and yet they can still laugh and smile.
"Some of them have come from not being able to show emotion because of trauma they've experienced, unable to express sadness or happiness – and then we begin to see them blossoming."
Sinead started volunteering at Homes of Hope in her second to last year at Tauranga Girls' College. She left school to study social work at university and graduated with first-class honours.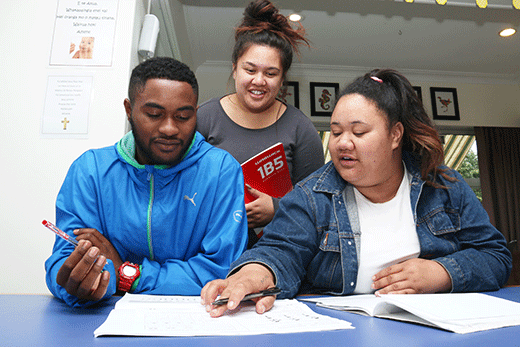 "I knew as soon as my journey started here; I knew that that's where my heart and calling was. I feel humbled every day to walk alongside these children.
"Often they're so voiceless in our systems. I wanted to play a part in being a voice for our children," says Sinead. "Advocacy is huge, and I'm very passionate about early intervention."
She's professional, but also human. "It can be very hard," says Sinead. There's tears on a regular occasion. "There's definitely moments when hearing our kids' stories, it's horrific.
"But to know we can play a part in the healing of that is very special. They're life-changers for us too."
Homes of Hope has cared for more than 190 children since opening its first home in late June 2003.
In this home, Nathan and Rebecca are supported by caregivers who come in each morning, afternoon and evening to lend a hand. Sinead supports the children and Zita Te Ahuru is practice manager.
Then there's the Mum of all Mums, Homes of Hope chief executive officer Hilary Price.
Hilary has seen many children come and go since the first arrived in 2003. "They're little heartbreakers," says Hilary. "We've had some as young as six months old."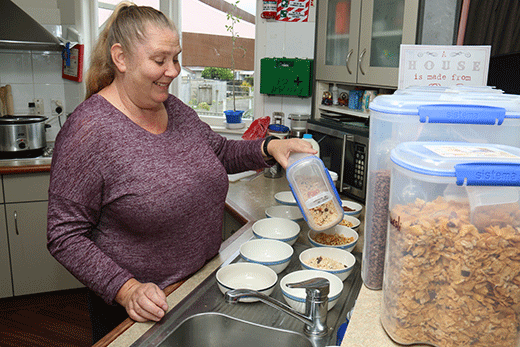 Some stay as little as one week. "But we're not short-term emergency care, we're what they call transitional care which provides support in a very stable environment for as long as it's required."
Some have stayed for as long as six-and-a-half years. "Which is far too long but if there are no other options for them we would rather they be here with their brothers and sisters and they can remain in one stable place," says Hilary.
"There are some very extreme cases where our children have witnessed the worst of the worst," says Hilary. She stops to take a breath. "This is hard." It's hard to hear.
Violent offending, physical abuse, family violence, neglect. "We also find children who may not have been subjected to violence themselves but have been witness to high levels of domestic violence and are as traumatised as if they've been physically violated themselves.
"Our highest needs children have generally been those from highly volatile, dysfunctional families where we see violence as the significant issue."
But with the stories of sorrows comes stories of success. "Success is finding a Home for Life for our children," says Sinead. It means a child will live with their extended family or a 'forever' family permanently.
"If they've been with us for three or four years it is hard to then say goodbye. But we know we've been able to have a positive impact on their life when they've needed us. And that's what we always think about."
Success is when a child leaves the home to take their place in society as a confident, competent and fulfilled adult. "Young adults who have been in our care have returned time and time again and it's absolutely wonderful and so encouraging to hear their stories and the impact Homes of Hope has had on them," says Hilary.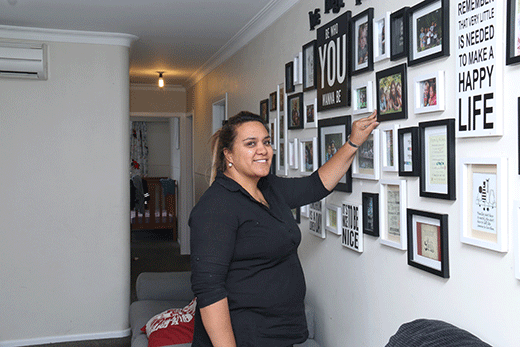 There are also the children who were given care and are now caregivers.
"We have two young adults who were once children with us and are now working as support leaders," says Hilary.
"One of our children, who is presently here, says he wants to come back when he's big to do what we do and look after other children."
And there can never be enough helpers. There's plenty of children, but not enough families to care for them.
The trust's homes are completely full. "We've had to turn away more than 30 children since 2016," says Hilary. "We urgently need to find new caregivers and raise the funds required to help many more children in Tauranga Moana who need us."
You can help by becoming a Friend of Homes of Hope and donate a small amount on a regular basis, make a donation, leave a gift, or volunteer to be part of the ongoing running of each home.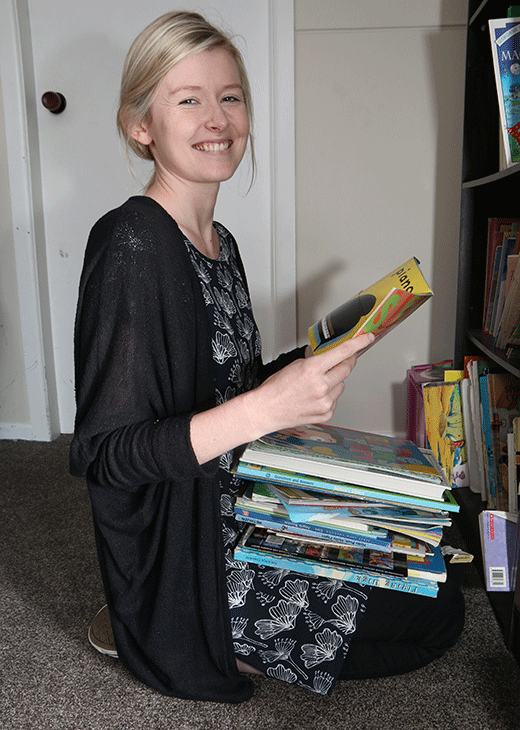 Subscribe to our weekly Newsletter
Email: