An email comes through the newsroom desk with Trish Rae's signature on it. It's usually attached with a polite but direct instruction for publishing.
The email goes unanswered, and the newsroom receives another email – a gentle reminder to the first one.
Her persistence pays off. The email is answered and Trish pitches her news story.
It's got motive – a charity fundraiser for Waipuna Hospice. And the newsroom agrees to publishing.
Job done. That's how Trish works. It's what makes her great at her job, what gets her stories in the newspapers. It's also what's helped her to raise more than $20 million in the last 14 years as Waipuna Hospice's fundraising manager.
Trish has played a significant role in developing the hospice brand in Western Bay of Plenty, increasing awareness of the service provided and the revenue required to sustain it.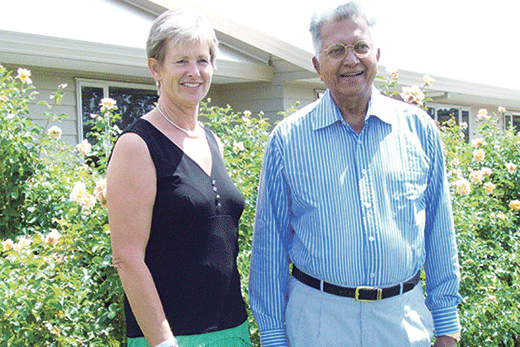 Her determination has seen the hospice meet their operating shortfall each year, which has grown from $450,000 in 2003 to $2.5million this year – a little more than $48,000 per week.
It's a legacy she'll now leave behind. Trish is handing in her notice.
"It is time for me to explore new challenges, and I feel the time is right for Waipuna to bring onboard someone with fresh new ideas. Change is good," says Trish.
"It would have been easy to stay on for another few years, however I'm looking forward to stepping outside my comfort zone and tackling new projects."
A new project called Justgo.nz – a newly-launched website to inspire and encourage Kiwis to see more of New Zealand.
"While Kiwis are renowned as extensive travellers abroad, many have seen little of their own country, believing they will have time 'later on' for adventures and 'bucket list' items," says Trish.
"However, injury or a life ending diagnosis prevents many from realising their dreams. I'm a strong advocate of incorporating into your life those activities that you bring you joy, as circumstances, finance and time permit."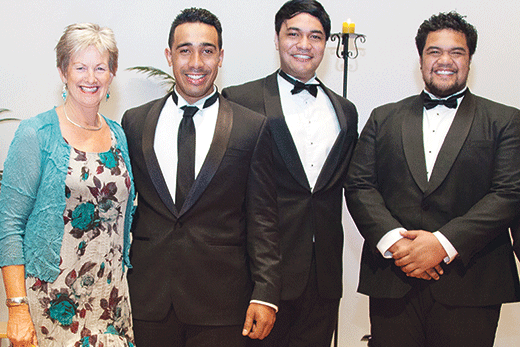 Trish has walked, tramped, biked, camped and kayaked through most regions in NZ. She'll share some of the country's greatest attractions through articles and stunning photographs posted to the website.
Trish hopes to align herself as a brand ambassador for well-respected NZ travel, tourism and lifestyle companies helping to encourage more Kiwis to be more active and improve their health and wellbeing.
"I know from personal experience how great it feels to head outdoors, and I endorse many of the messages conveyed by others about the tonic it provides people of all ages, stages and abilities."
Not stepping away entirely from the fundraising scene, Trish will remain available for one-off projects and fundraising advice.
Fundraising is Trish's specialty. Persuading volunteers to get their gear off for a Calendar Girls style calendar, meeting the founder of Dilmah tea and a walk across the Tauranga Harbour Bridge before its public opening. They're just some of the memories Trish has made in 14 years.
The calendar raised $65,000 and rates as one of Trish's most fun projects.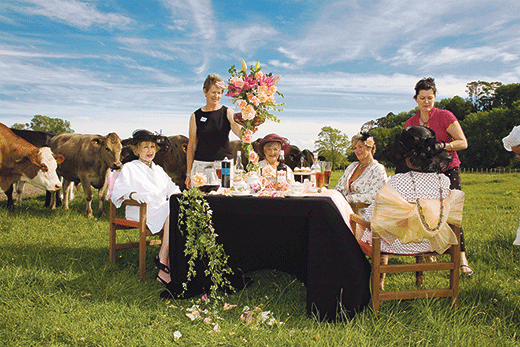 "I had to persuade our garden volunteers to get their gear off to support Waipuna," laughs Trish. "Once they realised it was going to be a very classy, tasteful calendar there was no going back.
"Assisted by a very creative floral designer we came up with stunning, quirky sets, and thanks to an expert photographer we produced a gorgeous calendar that flew off the shelves."
Meeting Dilmah tea founder Merrill Fernando in NZ on an anniversary tour was a highlight for Trish. Dilmah supplies hospices nationwide with their annual quota of tea and have been doing so for 20 years.
A public walk across the harbour bridge prior to opening raised another $25,000 by gold coin donation.
Then, one of the biggest offers of the year – taking a phone call that resulted in a $750,000 grant. "It was an exceptionally memorable day. I walked around in sheer disbelief all day."
Fundraising events based around Rugby World Cup matches were loads of fun, says Trish. Events included 'Vive la France' – an evening with French food, wine and entertainment, an 'Out of Africa' safari evening and an 'Ascot Race Carnival' with all the bells and whistles.
"The $750,000 grant was an exceptionally memorable day, I walked around in sheer disbelief all day."
Securing opera singing trio, Sol3 Mio, for four fundraising concerts was also a memorable achievement.
"The boys raised the rooftops and won everyone's hearts, including mine."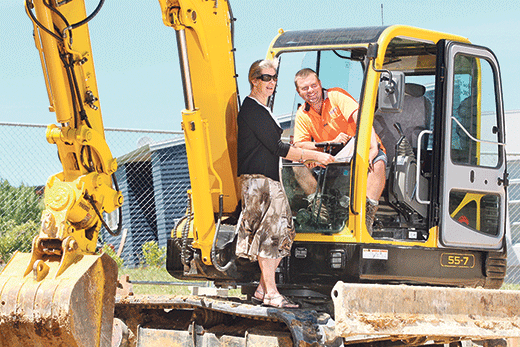 Christchurch teenager Jake Bailey, who was diagnosed with cancer, gave an end-of-year speech at a hospice fundraising breakfast "that went viral," says Trish. "That was especially moving and poignant."
Many stories, many memories and many coffers. But Trish isn't leaving on a low.
She's got a few more jobs to do – the mid-winter madness event Shorts4Waipuna.
She wants you to put shorts on in the middle of winter on June 21, the shortest day of the year.
The Shades concert at Holy Trinity on July 7 will be her final send off. "Featuring outrageously talented singers with a cheeky sense of humour, this will be a fitting end to my tenure at Waipuna Hospice."
Trish says her fundraising endeavours have been aided by a community that holds the hospice in high regard.
"That has been hugely rewarding, as has knowing you are making a positive difference in the lives of hospice patients and their families.
"I'd like to extend my sincere thanks to the loyal businesses, organisations, trusts, families, individuals and volunteers who have supported Waipuna Hospice with such enthusiasm and generosity."
The organisation is working through a transition process during the next few months and expects to announce new arrangements in May.
Subscribe to our weekly Newsletter
Email: