"I'm all right in the summer, but I'm a dead loss in the winter,"
Dawn Barber remembers saying when asked what she was going to do on her retirement.
It was the early 90s and Dawn and her husband Ron had just sold Lindisfarne, a small rest home in Tauranga. It's since had a name change to Fraser Manor.
"Lindisfarne is an island off the north east of England. The original owners are from that area.
She wondered what to do in her winters.
"In the summer I used to play a lot of bowls. I knew about Care and Craft because some of my oldies went to it."
She has been involved as a helper ever since, from 1993 to the present day, and is now the Otumoetai Care and Craft Supervisor and secretary for NZ Care and Craft.
"Two of our helpers - Rita Owen and Fay Russell have both given 32 years each to Care and Craft," says Dawn, "but we are getting so desperate for more helpers."
The Otumoetai group meets on Wednesdays at St Columbia Church hall near Cherrywood. One of Dawn's team, Sheila Briggs, organises fun mornings, films and entertainment starting at 9.30am and ending about 12.30pm with a light lunch.
"They love knitting so we do a lot of that," says Dawn.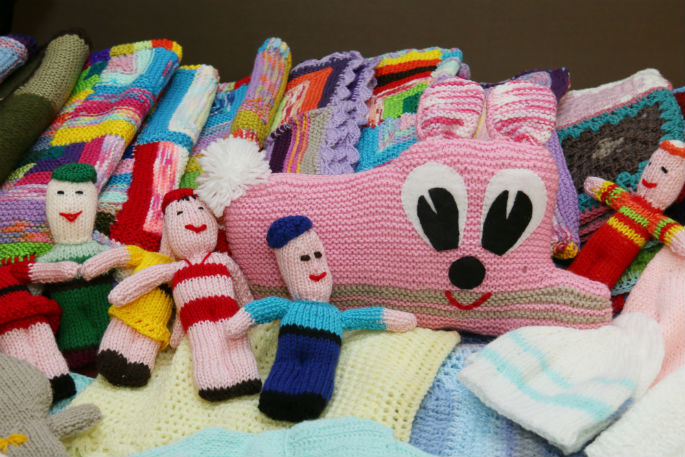 There used to be six Care and Craft centres in Tauranga, providing companionship for adults with disabilities or lonely housebound people. There are now only two groups operating, one in Otumoetai and one in Brookfield, with another in Katikati.
The group in Greerton had more than 60 people coming to it, but it too had to close down because there were not enough helpers to run it.
Founded in Auckland in 1974 by Rewa Henderson, Care and Craft centres grew in numbers throughout New Zealand. Not affiliated to any religious organisation, they often run in community or church halls one morning per week.
The groups are made up of helpers and guests.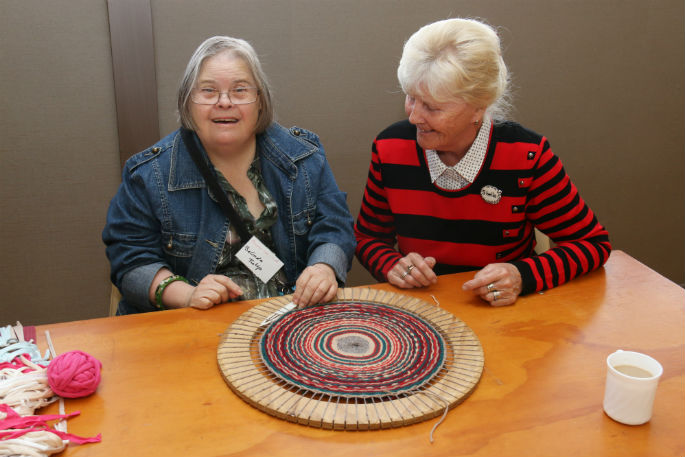 Belinda Tulip and activities coordinator Sheila Briggs.
Helpers, volunteers with available time, require no special qualifications, only a caring spirit and a willingness to assist with craft work, kitchen or general duties, or to drive the guests to and from the centre.
"There are six helpers," says Dawn of the Otumoetai group. "Sheila Briggs is responsible for the variation of what we do. She organises a lot of the social mornings."
Guests are offered tuition in weaving, bathmats and knitted novelties, crochet, card-making, painting, knotted rugs, toy-making, Rummikub and painted embroidery. And always there is the friendly caring atmosphere.
This month Dawn, in her role as secretary for NZ Care and Craft, is organising the third annual NZ conference, to be held in Tauranga. Speakers include a community constable and a representative from Life Unlimited who works with people with physical disabilities.
In the past established centres have helped finance new centres. These, in turn, become self-supporting through weekly trading tables and support from their local communities. These days though, the local $1 and $2 shops, markets and op shops receive the bulk of the available spending dollar.
If you know of a prospective guest, or if you feel you can help, please contact Dawn Barber on (07) 576 7783.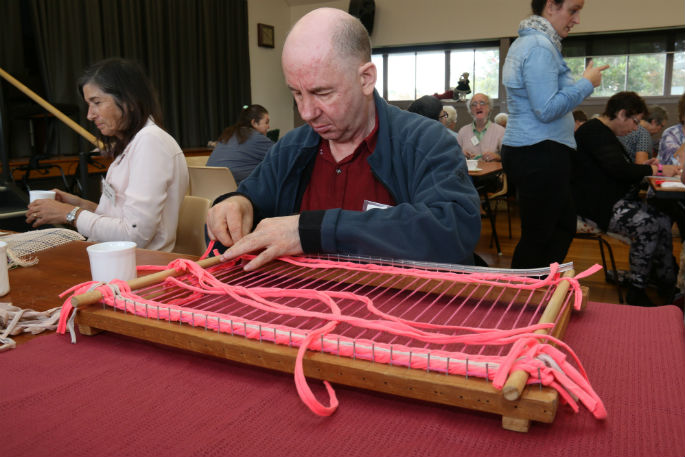 Ross Farr.
Subscribe to our weekly Newsletter
Email: