For six years Buddy Mikaere has been closely involved with the aftermath of the Rena disaster as spokesperson for Ngai Te Hapu of Motiti Island, which appealed last year's decision to abandon the Rena on Astrolabe Reef.
"It's been really draining. I hope to put that behind me very soon."
Resource consents and the Environment Court take up a fair bit of his time.
"I help provide the capabilities that people don't have," says Buddy.
"Many don't know how to go about preparing a case or marshalling their information. Others aren't familiar with the various processes or procedures either. "
In 2011 on returning to Tauranga from Auckland, Buddy helped form the Tauranga Maori Business Association. The second time I met him he was bathing Carl, his pet bearded dragon, in his kitchen sink. I've since met him strolling the Mount boardwalk with Mitzi, his Pomeranian/Papillion cross, tucked under his arm and at my Pilot Bay barbecue. His posts often pop up in my Facebook newsfeed.
Who is Buddy Mikaere? What does he do? I was curious. He has a BA (First Class Honours) from Canterbury University and a Diploma in Industrial Psychology from Victoria University.
"My real work is resource consents," says Buddy. "I have a national base of clients that I service, and help them through issues."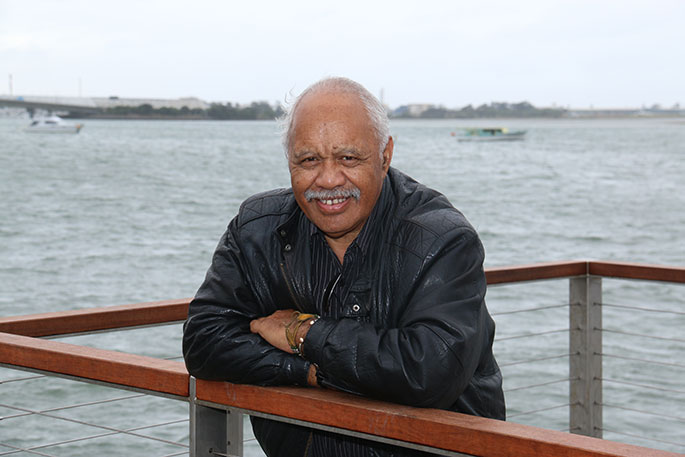 All he does comes from a sense of wanting to live in a good community.
"You come across opportunities where you can help people or organisations.
"It doesn't always take much. A lot of people don't have the contacts, confidence or the initial knowledge of how to get something underway.
"Much of what I do comes out of that and the obligation I have as a Maori person to the wider whanau and hapu. Sometimes they just need someone to stitch it together and get it happening."
Of Ngati Pukenga and Ngati Ranginui descent, Buddy attended Matapihi Primary School and Mount Maunganui College.
After leaving college, he wanted to be a jet pilot.
"I was under 18 and my father wouldn't sign my papers, so I left home in a huff with my t-shirts and surfboard and went to Wellington," says Buddy.
He went on to train as a radio operator for the Post Office, tracking ships and taking telegrams.
It was the late 60s, the job required learning Morse code and spending at least six months on the Chatham Islands. He flew down on the last flight of the old flying boat.
"I liked it so much I stayed there. I was the only person with a surfboard, had the whole place to myself, it was awesome."
On returning from the Chathams, Buddy went to work in Wellington's International Telegraph Office.
"My job was to look after wire photos. The photos were transmitted by sound down the telephone from overseas and were translated into a photo."
The photos were sent to TV News and to Auckland and Wellington newspapers.
Most communications with the Pacific Islands was by Morse code in those days and the huge job on Friday nights was sending money orders from Samoans in New Zealand to their families back home.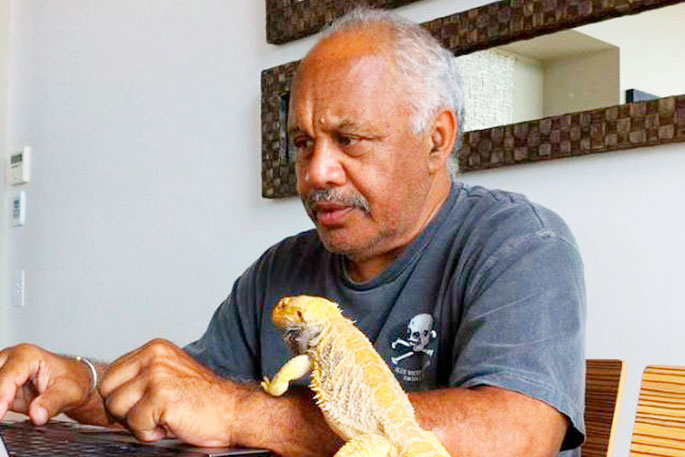 The post office work stood him in good stead for moving into human resources, industrial relations and union negotiations in the corporate world.
"On the day I started at Firestone in Christchurch, I was sitting at my new desk feeling quite pleased with myself when the union delegate from the Rubber Workers Union came in. He jumped up onto my desk in his filthy work boots and shouted 'Listen Maori boy, if there's not more sugar in the sugar bowls in the cafeteria in ten minutes, we're outa here' and jumped down, walked out, slammed the door. I went to the cafeteria and said 'is there a problem here?' and they said 'no'. It was just an intimidation tactic."
While in Christchurch he also tutored part-time at Paparua Prison.
"I found that a lot of the inmates couldn't read and had spent their whole life pretending that they could, and avoiding situations where their illiteracy would be exposed.
"No one had taken time to find and help them so that's what I did."
Buddy became Human Resources Manager at Associated British Cables, continuing with representing Christchurch major employers in their union negotiations.
It was certainly a different world from the polite exchanges in the public service but he learned fast and continued with this work until beginning a new job as Director with the Waitangi Tribunal in 1990.
He had been writing extensively on Maori history, so he was able to provide a combination of two strengths for the Tribunal – solid research and writing skills, and a corporate management background.
"When I came to the Tribunal, I saw that it needed a major overhaul in how we collected and published historical information. My job was to get the research programme really moving along. It was the biggest ever research programme in the country and I began by recruiting the best graduate historians I could find out of the universities and computerising the whole set up."
One of his closest friends was Michael King.
They met about 1980 when Michael was planning to write about a topic that Buddy was already researching, a biography of the South Island Maori prophet Hipa Te Maiharoa.
"When he found out I was writing it he stepped aside and said 'no you do it'. We became good mates after that and the book went on to become a book awards finalist."
Helping people 'get to that point' seems to be Buddy's catchphrase, underpinning his facilitation and consultancy work. He has major corporate clients, many in the energy field such as Transpower, Genesis Energy, TrustPower, Mercury Energy, Northpower and Origin Energy in Australia. Other clients include Fulton Hogan, Metrowater, Telecom NZ, Watercare and many councils and regional councils around the country.
"I enjoy that work but I also think we have an obligation to give back to our community," he reflects. "This community has been really good to me so I don't mind getting involved in local issues and representing the iwi and hapu that I whakapapa to in environmental and development forums."
What's next for Buddy?
"There is lots to do. The new Museum project for Tauranga is one that I am particularly keen on, as is development of the Heart of the City project."
He's enrolled to do a PhD in Maori history at Massey University, Auckland.
"After that I intend to win Powerball or Lotto and think about settling down to write some more."
Subscribe to our weekly Newsletter
Email: