Bob Wheeler, and Michael Idiens arrived in Bethlehem, Tauranga on their nationwide journey seeking New Zealand's top quality builds in this year's Registered Master Builders 2017 House of the Year competition.
They are judging two of the categories – the '$700,000 to $1 million' category which has 60 entries, and the 'Alterations and Additions up to $500,000' category.
Bob, who has his own building company, has been a House of the Year judge for the past nine years and has also judged the National Finals for the past two years.
Michael, a Christchurch architect, was a judge two years in a row about five years ago, then took a break while growing his business, and this year he's back.
Judging takes about 20 days over three to four months with two days a week judging, averaging about four houses per day.
"There's normally a story behind most houses we judge," says Bob looking at the Bethlehem house. "For example, this is a blended family with seven children so they've wanted to bring them all together. And they've been quite successful in the way they've gone about laying it all out.
"This works really well," agrees Michael.
"The parents have their own wing and the children have their rooms down the other end with two lounges, which is fantastic. And they have a communal area where they all come together for meals and gatherings."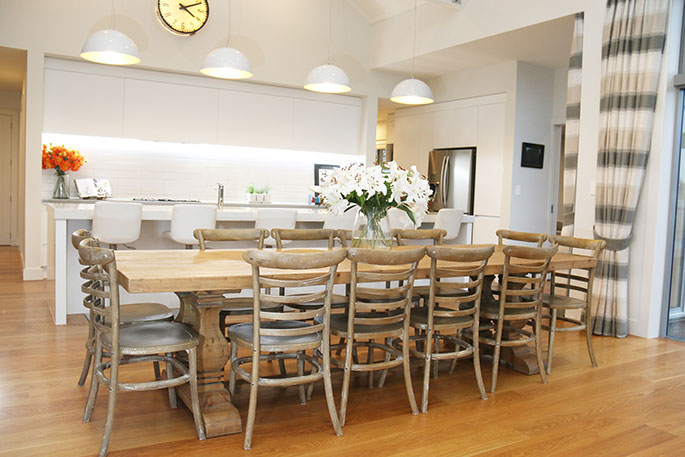 The score sheet is made up of 2000 points based on workmanship and design, and functionality. Under workmanship the key points judged are structure, external cladding, roofing, installation of products, finishing and general workmanship.
Bob and Michael are quick to point out that the judging is done against the scoresheet, not against a previous house seen a few weeks ago.
Workmanship, design, functionality and style, fit-to-site, access, entrance, aesthetic appeal, coherence and future proofing are all scored under design and functionality.
There are local interior design awards, an outdoor living award and special awards for kitchens and bathrooms.
"For the 'Heart of the Home Kitchen Award', most kitchens today are almost a bit of furniture in the lounge," says Michael.
"How do the drawers work? Are they soft closing? Is there ventilation out of the rangehoods? Same principle applies for the Bathroom Excellence Award. Does it work well? Does it have good drainage and ventilation? Does it look good? Does it relate to the rest of the house?"
Judging concludes this month, with the Bay of Plenty awards announced on July 28.
Subscribe to our weekly Newsletter
Email: