I was being sent messages from a Facebook friend about a Death Cafe in Papamoa.
And something about a messy church.
Also, why was the movie 'Monsters University' being screened in a funeral parlour? So many questions!
What was going on over there in Papamoa East?
I decided to investigate.
It turns out that Legacy Funerals has built an impressive facility in Te Okuroa Drive which includes a 200-seat chapel, plus smaller rooms, a catering lounge and plenty of on-site parking.
The new venue has been constructed as part of Legacy's commitment to support families in the rapidly expanding Papamoa suburb.
I wandered into the new building to meet newly appointed Community of St Aidan's the Reverend Julie Guest and thought 'wow!'
"It's a great huge auditorium which Legacy directors hoped people might use for other things," says Julie.
"People might have concerts here."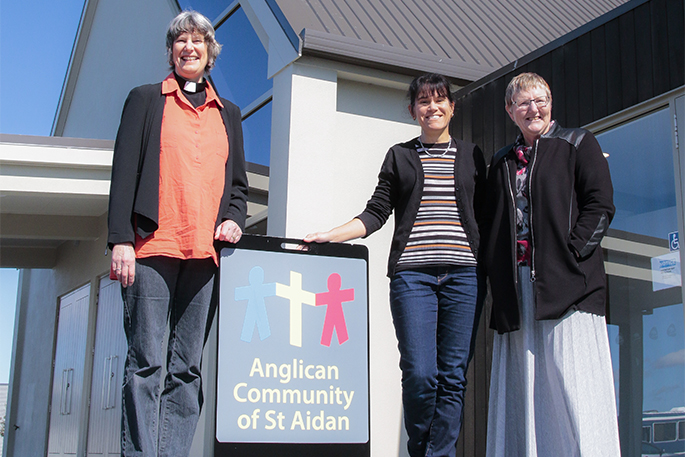 Last year Legacy approached Reverend Adrienne Bruce, the Regional Dean in the Bay of Plenty for the Anglican Diocese of Waiapu, to say they'd be building.
"They offered us the use of the building if we could provide them with a receptionist," said Adrienne.
"So we thought 'what can we put in here that will offer a new way of being church to the Papamoa community?' As our greatest resource is our people, we put Julie in as one of our newer priests as someone with heaps of energy and creativity. So Julie begins with no congregation, just a community to relate to, a facility to do things in and a stipend - and a husband willing to assist."
One of the things that Waiapu has had success with around the diocese is 'Messy Church', which originated from the Anglican Church in the UK.
The website says "Messy Church is about people coming along to church in all their messy lives and families. Coming to God as they are and seeing what a Christian community is all about".
There's food, a gathering around tables, so people can be human together. The five key ingredients are that it's for all ages, that there's a celebration, hospitality, creativity, and that it's Christ-centred.
Adrienne says that as an Anglican Church they do not exist for themselves but for the community of which they are a part.
"Helping people develop their spiritual lives is as important as the emotional, physical and mental lives", says Adrienne.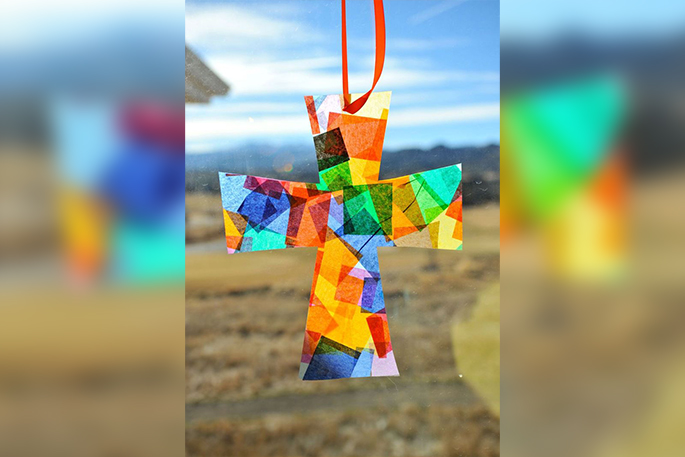 The Anglican Diocese of Waiapu, of which Adrienne and Julie are a part, is committed to providing community for all ages, through worship and social services.
Adrienne and husband Arthur were co-vicars at Mount Maunganui when, in 2000, they and their parish leadership began the Dovecote Op shop.
In 2001 they started the Beachaven Community House, and then picked up Papamoa Community Support Centre in Domain Rd. It's now relocated to the Wai O Uru Village in Hartford Ave, renamed as Papamoa Family Services, and operates as a community social service agency.
Services include community education, budget advice, family support, youth services, seniors support, counselling, addiction services, information and advice. The primary goal is to assist people to take positive action in their lives by providing expertise, support, resources and information.
Beachaven Family Services, (formerly Papamoa Community House), in Palm Springs has a number of group activities that anyone can attend, including playgroups, craft groups for kids and adults, music group, recreation group, walking group and a monthly lunch for seniors. Staff also offer advocacy for individuals and families.
In her role, Julie organises Death Cafe events at Fashion Island's Gana Café. At a Death Cafe, people, often strangers, gather to eat cake, drink tea and discuss death. The objective is 'to increase awareness of death with a view to helping people make the most of their (finite) lives'. First established in September 2011, Death Cafes are spread across Europe, North America and Australasia. As of today, there are 4994 Death Cafes in 51 countries.
So, what was that thing about 'Monsters University' being screened in a funeral parlour?
"The confusion is that because it's Legacy that has the building here, people automatically think funerals," says Julie. "What they don't realise is that churches do funerals all the time.
"We decided we want to do something that's not traditional church, but helps meet people in a whole different way.
Churches don't exist for themselves, they exist for the community. How can we live in this part of the community and offer something?"
Julie plans to launch a regular twice-monthly Community Unity Sunday event where people can volunteer to do something in the community such as help with sand dune coastal care or take a meal to a neighbour. "Then, twice a month, we'd be here at Legacy Gardens offering tea and coffee and a place where people can be heard," says Julie. "I will take requests into the chapel to pray. People can join me or not. The important thing is to offer a place for people to belong with no strings attached."
The Legacy Garden building is surrounded by a doggy day care, children's day care and what Julie calls 'a car daycare'.
"People can drop their car off at the Papamoa Automotive Service next door and come have a coffee with me while they wait," she says.
Julie can be contacted at www.communityofstaidan.com
Subscribe to our weekly Newsletter
Email: