It's about quality, comfort and survival. It's about putting your money where it'll last.
Contemporary Classics in Mount Maunganui is the place to go if you are looking to buy quality, long-lasting and comfortable furniture, and they've just celebrated 27 years of providing just that to the Bay. They are also expanding, with a new store recently opened on Queen Street in Cambridge.
All three stores, including Bay stores at 67C Totara Street and at 503 Maunganui Road, are helping people decorate and furnish their homes, and they're bringing more in time for Christmas.
"Our shops are absolutely pumping at the moment," says owner Grant Furniss.
"We've expanded our collections and we've satisfied a lot of people.
"We have many containers coming in between now and Christmas. We might not have everybody's dreams on-board, but there's a lot of dreams in there."
Grant says they'll be bringing in new stock as well as replenishing supplies of their best-selling favourites.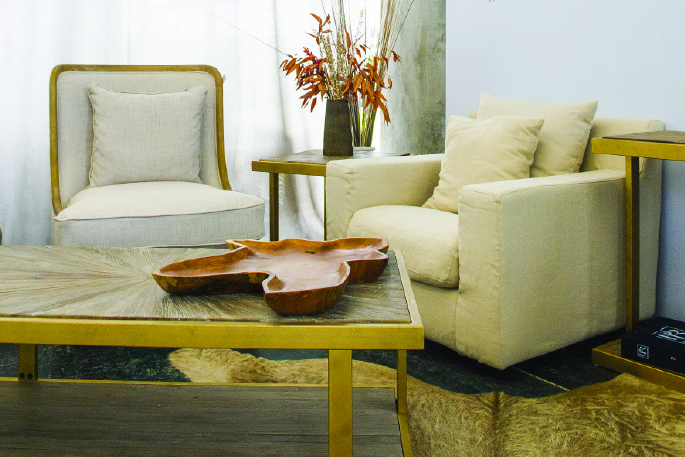 "A huge amount of people are loving our Cosmos swivel as well as what we call the 'Slice of Heaven', which is the ultimate swinging hanging chair which has legs elevated instead of dangling.
"It's something we've promoted heavily but it just works. It's the ultimate stressless chair – you will not stress out in this one.
"The stress will only come when you realise you need two of them because your husband is trying to push you out."
Clearly, Grant understands the importance of relaxing after a long day.
"It's the treat at the end of the day," he says. "We work hard, and at the end of the day what have we accumulated? You want something nice to sit on."
But Contemporary Classics don't just provide excellent chairs to the Bay and Cambridge.
Their range extends to lounge and dining as well as coffee tables and home accessories.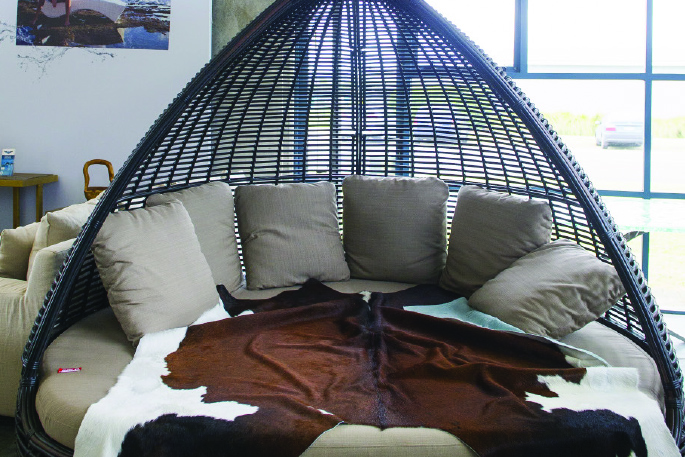 And it's all gorgeous.
"Furniture can certainly elevate a home from a drab space to something more exciting to look at," says Grant.
"That's the reason we can sell visually-appealing furniture – until you've seen and sat on it, it's hard to tell.
"And our comfort is excellent. I struggle to try and sell uncomfortable chairs. It might look good, but if it's uncomfortable it's not going to be an easy sell.
"But if you're just a looker, not a sitter, then buy whatever you like."
Grant says that because they buy high-quality furniture, they don't typically get any complaints or issues with their products.
"If we do, we are embarrassed and we get the problem sorted as soon as we can."
With their top-quality furniture comes a personalised service. Grant says they will personally deliver furniture to your Bay home.
"Our service is trying to get to people before they get home in some cases, and we personally deliver.
"We don't load it on to a furniture truck – it's either me or Paul or both of us that delivers it to your home, and if it's something you can't fit in your car, delivery is free throughout the Bay, Waikato and Auckland.
"That way we can help you in your home, because we offer free interior design help if we are there. We don't charge for interior design."
So go and check out the amazing range of comfortable furniture at Contemporary Classics. You won't be disappointed.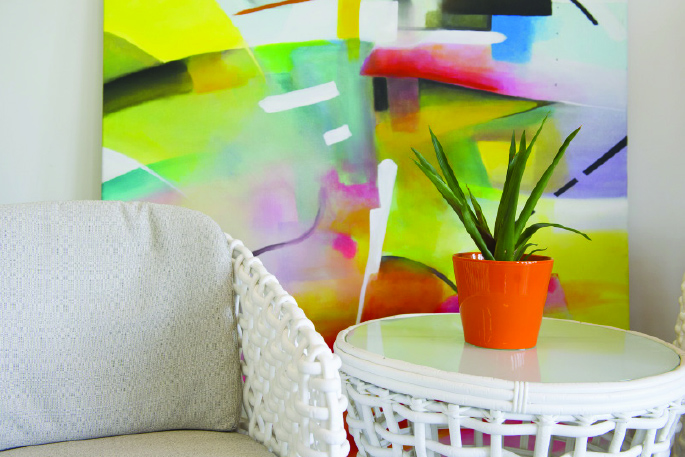 Subscribe to our weekly Newsletter
Email: