When I accompanied my sister Andrea to London, I managed to talk her into breaking up the flights by stopping off in Paris.

We jumped on the hop-on hop-off bus and whisked around the city. On our second day, she went shopping and I went to the cemetery.

As a child, I'd loved visiting museums in Auckland and anywhere else I could find one. Someone asked me what I thought about Tauranga having a museum, to which I pointed out that we do, in fact, already have them to some extent – Classic Flyers, The Elms Te Papa, Hauraki Army Museum, Brain Watkin House and Tauranga Historic Village.

It wasn't until I got to Paris, though, that I realised what having a museum means.

We'd gone to see the Palace of Versailles, with its magnificent rooms filled with 60,000 artworks and collections illustrating five centuries of French history. The palace is one of the greatest achievements in French 17th century art and a succession of kings continued to embellish it up until the French Revolution.

Today, it contains 2300 rooms spread over 63,154 m2. I walked through the Queen's Apartments where Marie-Antoinette had stood and overlooked the courtyard below. Every room was richly ornamented with tapestries, marble panelling and painted ceilings. Despite being awed by the masterpieces and grandeur, I felt no personal connection to any of it.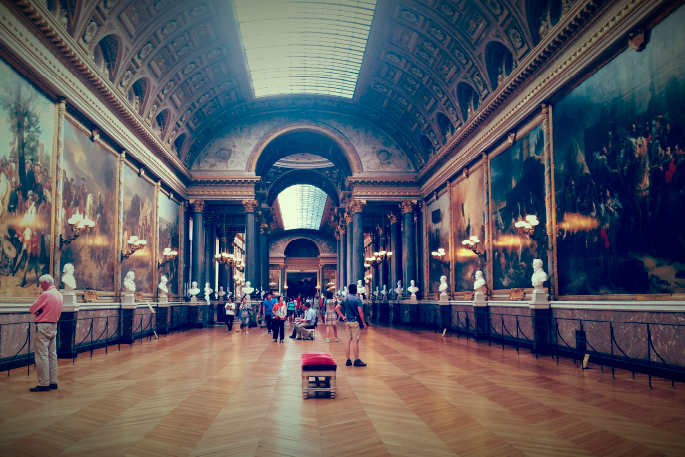 My uncle in Katikati had suggested we track down one of our ancestors, Antoine-Augustine Parmentier, a Frenchman who lived from 1737 to 1813. Apparently my great-grandmother Mabel Partmentier was descended from his branch of the family.

I thought how hopeless it feels to find my roots when I'm probably a mix of Welsh, English, Scottish and Maori, and now a splash of French too.

I had noticed on the subway a Parmentier Station, so I jumped off to go and check it out. That's when everything changed.

Embedded into the wall of the station was a statue of Parmentier giving potatoes to a hungry man. Studying as a pharmacist, he gained a remarkable scientific knowledge and enlisted in the army in 1757, spending several years as a prisoner of war in Germany.

The prison diet mainstay was potatoes, and it made Parmentier realise the nutritional value of a crop seen as only fit for pigs – and prisoners.

After his return to France in 1763, Parmentier worked hard to promote the potato in the face of opposition from scientists (who said it caused leprosy), the clerics (who claimed it provoked lust and labelled them a Protestant vegetable), and the gourmands (who said it was tasteless, indelicate, and flatulent).

In the end he succeeded by making it appear covetable, and arranging celebrity endorsement. He had trial plantings in the Palace of the Tuileries garden appear valuable by having them guarded heavily by day only, thus ensuring the theft of plants at night.

He also managed to persuade Marie Antoinette to wear a posy of potato flowers, meeting the royal couple as they walked through the gardens of Versailles. And he hosted grand dinners with the likes of Benjamin Franklin in attendance, at which all courses were based on potatoes.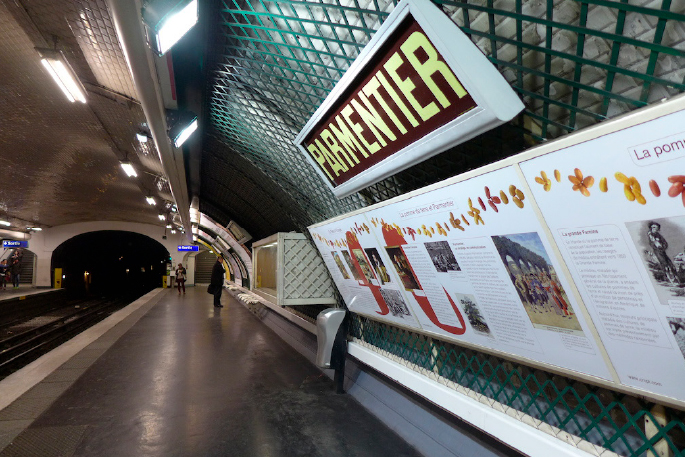 In addition to his agricultural work, Parmentier - perhaps in remembrance of his own childhood as an orphan - had a highly-developed social conscience for the time, opening up soup kitchens to feed the poor of Paris.

King Louis XVI allowed him to cultivate a small plot on the royal estate which encouraged courtiers to begin growing them, and, consequently, the potato became popular.

Parmentier saw potatoes as the answer to famine during years when wheat crops were poor.

Awarded Royal Society of Medicine prizes for the chemical study of milk and analysing blood, Parmentier lost everything when the Revolution broke out. Potatoes were later declared to be the food of the French Revolution. For this, Parmentier was honoured by Napoleon, who made him one of the first members of his Legion d'Honneur.

He did research on wine and flour preservation, cold-storage, meat refrigeration and on the use of dairy products. He also took part in the development of cans boiled in water.

He was a forerunner in all the food sectors. From 1805 to 1813, he actively contributed to the vaccination drive against smallpox in 1799 with Bonaparte's support. He fought for the access to vaccine for the poorest, and his memoirs on the healthiness of hospitals, on soldier's bread and on water being the troops' drink, led him to become a member of the French Institute, in the Department of Physical Sciences and Mathematics.

Grateful for his work and devotion, French society gave his name to streets and schools and put up statues and other tributes.

I discovered he was buried in Paris's Père Lachaise Cemetery, just a short tube ride away. Arriving an hour before closing time, I had no idea this cemetery was the largest in Paris. Oscar Wilde, Frederic Chopin, Jim Morrison and others are also buried here.

I finally found his tomb, where visitors have left potatoes on the ledges and fans all over the world have planted potato flowers. I felt awestruck by this humble man. The cemetery guards pulled up in their car growling because it would take me 20 minutes to walk out and the gates were closing in five. I explained. Their faces lit up.

"Parmentier est votre ancêtre?"

"Oui," I replied.

They chauffeured me all the way back to the entrance. The gates shut behind me. I finally know what it means to have a museum, artifacts and something that connects us with our past.


Subscribe to our weekly Newsletter
Email: