It's every parent's dream for their children to thrive from an early age and bloom into well-rounded, eager-to-learn, happy people – gorgeous both inside and out. "Confident, calm and happy kids make for pleased-as-punch parents," says Bloom's Keri Maunder.

With the aim of setting a new benchmark of care for Bay kids, Bloom Early Learning and Play in Papamoa is the newest Early Childhood Centre on the block.

It is custom designed and built to cater to the busy families of an ever-expanding Papamoa and the perfect place for little ones to learn, play and flourish.

Children learn and absorb so much information from a very young age, which is why early childhood education is so important. Early Childhood Education expands on learning and development from home and helps to create confident and curious children.

Bloom is made up of five spaces which cater to different age groups from birth to five-years. This ensures Bloom babies get the rest and quiet time they need, while the older children gain the right amount of stimulation. Large indoor and outdoor play areas provide plenty of opportunities for children to explore and be creative, while the pirate ship play area is sure to be a big hit!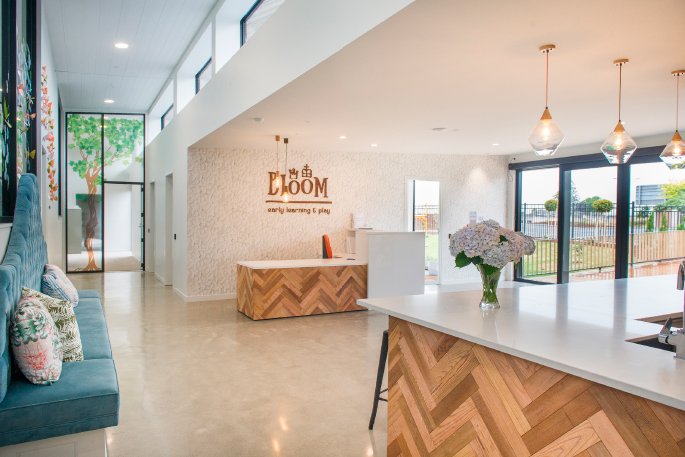 The Bloom kitchen is in the heart of the centre, with meals for the children lovingly created to ensure that the best nutrition is going into their small bellies for development and energy. Wholesome morning and afternoon teas are provided for children, as well as a filling and nutritious lunch.

Bloom's qualified and talented staff are on hand to make children feel like the centre is a home away from home.

Founders Daryl and Heidi Scott are parents to four children as well as the creators of Bloom.

With a vision to create a space of stability, fun, learning and play for children, as well as a pressure-free, stress-free environment for parents, they formed Bloom.

"As parents, we wanted a centre that provided the level of care that we would expect for our own children," says Heidi. "Bloom is the beginning of a new generation of child care, so watch this space."

No expense has been spared, with meaning behind every detail from the tiny crowns that adorn their logo to the water hand pumps in the playground.

"We've gone a little overboard in order to provide the best environment," laughs Daryl, "but we really wanted it to be the start of a new approach to childcare with more stability and calm and an emphasis on quality care. We will turn over every stone to make it right for our wee ones, because put simply, we really do care."

The centre is open from 7.30am-6.00pm, so you can go to work knowing your children are well cared for. Bloom offer children aged three-to-six years old up to 20 hours free early childhood education each week as well.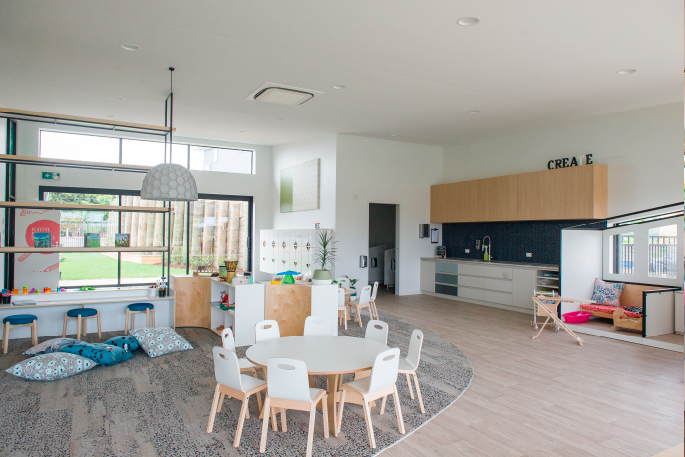 Located at 193 Parton Rd, Papamoa, Bloom is everything you would want from an early learning centre. Opening January 15, they are taking enrolments for 2018 now.

Bloom welcome all enquiries and would love to hear from the local community. For more information, or to arrange a visit, contact Keri on: 07 542 2866, email: hello@bloomkids.co.nz or visit: www.bloomkids.co.nz


Subscribe to our weekly Newsletter
Email: