Ruve Baker and Alyson Tomalin were getting ready for one of their Wednesday adventures.

They've often driven down the Tauranga Eastern Link, and were now planning to ride the cycleway running alongside it.

"We can see it from the expressway," says Ruve.

"It's quite visual from the motorway, but people don't know how to get on it."

They decided to drive down to Paengaroa Village and enter the cycleway from there.

"It's my first time on the cycle track," says Ruve.

"We don't know how far it is or where we end up.

"Hopefully we end up back here."

In 2015, there was a ripple of excitement across social media as the news of a cycleway as part of the Tauranga Eastern Link spread.

A three metre wide, 6.8 kilometre shared path runs alongside the TEL from the future Papamoa East interchange to Te Tumu Road. A fence prevents access from the path on to the motorway.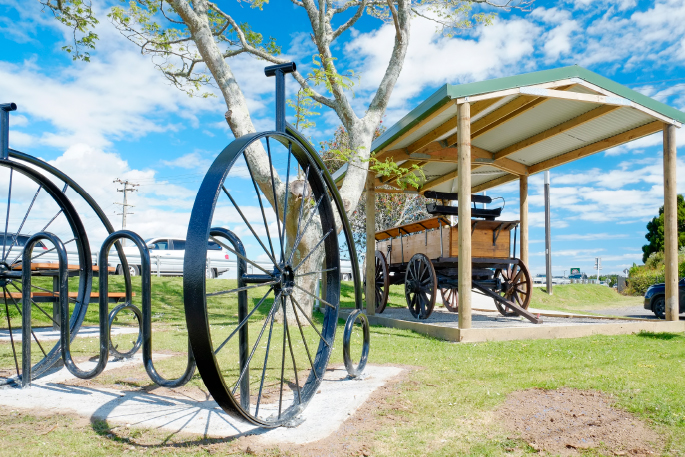 There are access points at the Kaituna River Bridge via Bell Road, Kaituna Road and Te Tumu Road. This enables people to cross the river between Papamoa, the Kaituna Wetlands and Maketu, and opens up significant opportunities for those looking to travel alongside the TEL.

Pedestrian and cycle connections are provided via shared paths through the Mangatawa and Domain Road interchanges. These revert to footpaths and on-road cycling upon connecting to local roads. Refuges are also provided so pedestrians and cyclists can safely cross the road.

Once constructed, the future Papamoa East interchange and Rangiuru interchange will have a shared path that will enable people to get between their home and workplace.

The Papamoa to Paengaroa Trail runs from the end of Bell Road in Papamoa following the Tauranga Eastern Link, then the Te Puke Highway into Paengaroa Village. This cycleway encompasses the NZ Transport Agency's Tauranga Eastern Link cycleway and a 10km extension from Te Tumu Road to Paengaroa, and opened in March 2016.

Various groups abound, such as the Sunday Cyclists who enjoy Sunday morning rides in low traffic rural areas. Ideal for cyclists ranging from beginners to experienced, no one is left behind.

The Papamoa Cruisers is another group, combining cyclists with riders of mobility scooters, out enjoying a ride together.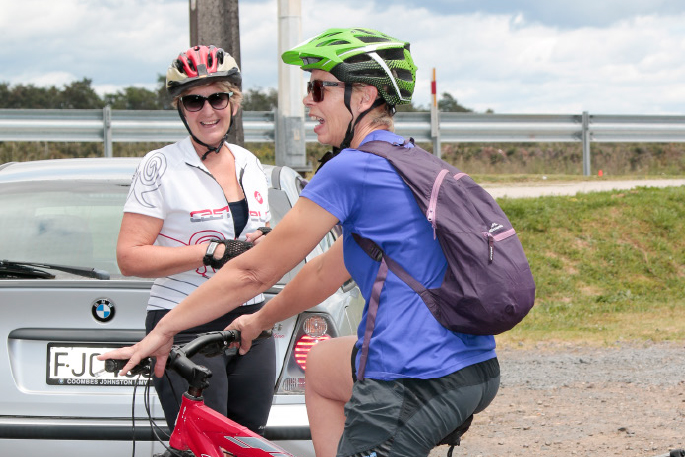 Western Bay of Plenty District Council have a vision for a cycle/walkway to connect all council communities from Waihi Beach all the way to Pukehina. Council's highest priority routes include Omokoroa to Tauranga Urban Cycle Trail, Waihi to Waihi Beach Cycle Trail, Katikati Urban Cycle/Walkways, Papamoa to Paengaroa Cycle Trail, Kaituna Road to Maketu, Te Puke Urban, Maketu Road to Te Puke and Waihi Beach.

Ruve and Alyson have their bikes ready, water bottles in place and helmets on. They decide to have a coffee across the road at The Funky Lizard before they go.

"Just in case," says Ruve.


Subscribe to our weekly Newsletter
Email: