I caught up with Dave Holder just as he was about to drive onto the Cook Strait ferry. He'd flown in from France, gone straight to Dunedin to race in the Isuzu Otago Rally and was now heading home to Mount Maunganui.
"Coming home to sleep in my own bed for a few days for a change," says Dave. "And see my wife!"
In Otago he'd co-driven for Scott O'Donnell.
The Dunedin Isuzu Otago Rally is the first round of the 2018 New Zealand Rally Championship.
Last year Dave won the event, driving a Hyundai NZ-supported Hyundai i20 AP4.
Becoming the New Zealand National Rally Champion in 2016, after only five short years, on a very limited budget, is an exceptional performance.
He and co-driver Jason Farmer want nothing less now than to be world champions.
A stepping stone to that is the Junior World Rally Championship which the duo were accepted for in December.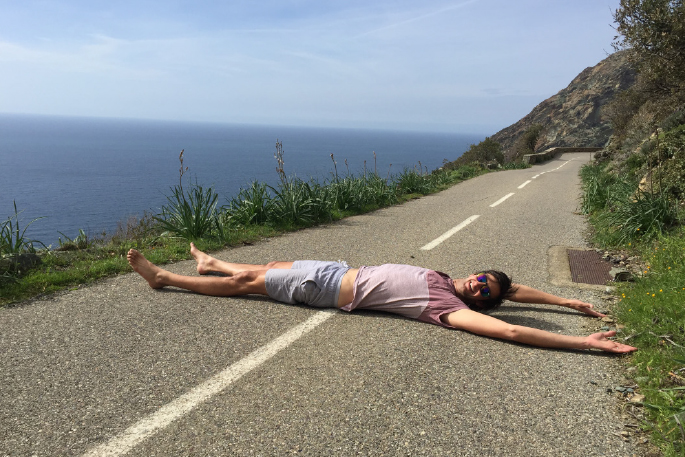 "There are 15 young drivers in the JWRC," says Dave. "We all compete in the same class using the same car run by the same team.
"This ensures parity between everything so essentially the best driver or best package comes out on top.
"Because of the expense, the championship is just five rounds of the WRC, rather than all 14. These are Sweden and Corsica which we've completed, and next we'll head to rallies in Portugal, Finland and Turkey.
"I've never done any snow driving which is what Sweden was, nor any tarmac driving which is what Corsica was, so it was very challenging."
The remaining three events are all on gravel, which Dave has experienced rallying in New Zealand.
"We got stuck in snow banks a couple of times in Sweden. In Corsica, we were really happy with the pace but just ended up making a couple of mistakes which cost us a result.
"I'm there to gain experience.
"We got the two bogey rallies out of the way. Now we are aiming to be in the top five in Portugal and on the podium for the remaining two events."
The teams all drive Ford Fiestas, keeping the same car all year for each of the five rallies.
Dave's team is based in Poland, so the car is returned there, prepared and then taken to the next rally.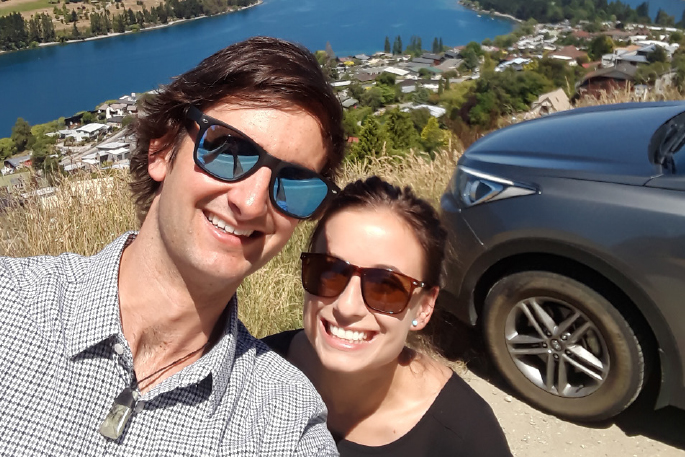 "We fly in, be ready to drive, and pay the bill," says Dave. It's costing NZ$400,000 to complete the five 2018 overseas rallies.
The Corsica rally, known as 'the rally of 10,000 corners' was three full days of rallying.
"We left here Easter Thursday, arrived Saturday morning, had Sunday off to recover from jet lag, and then Monday we went and did a recce for three days," says Dave. "That means driving the actual rally stages in a road car to write our pace notes.
"We start the rally on the Thursday going through to Sunday. Then wake up Monday morning, get on a plane and fly back to New Zealand."
Back home, Dave is a mechanical engineer and his wife Adina works as a physiotherapist.
"I started rallying six years ago. Growing up on a farm, driving was natural in terms of tractors," says Dave.
"Adina and I have funded it for a number of years with support from sponsors, but largely our own money to this point. With both of us working full-time, we've put one of our wages into rallying since marrying five years ago. Now we're at the point where the financial aspect of it is much larger than what we personally can put in, so we are looking for sponsors and support, and have shareholders who are involved with us."
Dave is supported by a number of local Tauranga businesses, including Mount Wheel Alignment, Cooney Lees Morgan and KPMG to name a few. HWR Group, a Southland owned and operated company, recently brought Dave on board to be an ambassador for a new campaign they're running.
"As my profile grows there are skills that I can offer business," says Dave.
He's also the Celiac New Zealand ambassador.
Having the challenges of being gluten-free and six-foot-six in height, Adina steps in, preparing food ahead of time for the rallies, making sure he's taken care of.
"It takes a lot of passion to get to this point," says Dave, "and it's taken a lot of people in the background who help me."
A member of a local church, his Christian faith plays an important part in his journey.
"Rallying is for more than just passion," says Dave.
"I enjoy it, it's an adrenalin sport. But one aspect I've always felt is that this is where God wants me, and doors have opened or closed at the right time, and it makes me see this is where God wants me to be."
Subscribe to our weekly Newsletter
Email: