Oceanside Chiropractic has been serving the Papamoa and wider community for the last thirteen years. At the beginning of 2017, Dr Phil Bailey became the owner and says he has made a lot of changes to the treatment approach since then.
"One of the recent changes we have made is how we look after our ACC clients," says Dr Phil.
"I personally always treat a client exactly how I would want to be treated myself.
"If a patient was injured and needed to recover quickly or had been suffering for a long time; they would need intense and focused treatment to achieve results in the shortest possible time frame."
Regular treatments are typically fifteen minutes and Dr Phil says he now sees ACC clients for at least half an hour but in most cases an hour for each appointment performing the necessary spinal adjustments and extensive soft tissue work.
"This has proven to be effective for both recent acute injuries and long-term chronic pain conditions," says Dr Phil.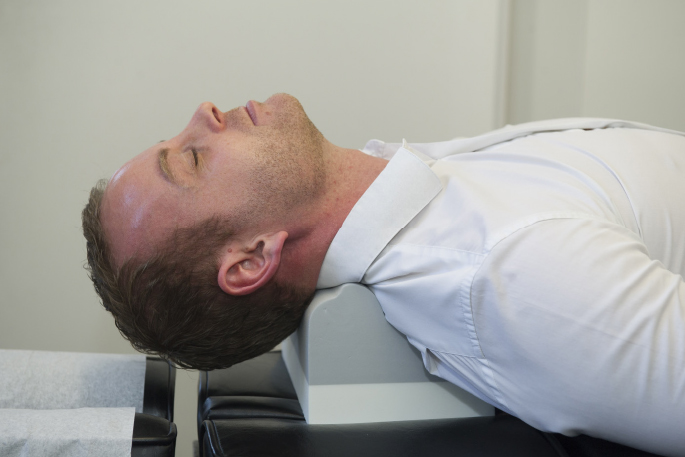 Dr Phil and his family moved from South Africa to New Zealand, where his sister-in-law worked as a receptionist for a local chiropractor.
During his high school years, Dr Phil spent a lot of time watching and learning at the chiropractic clinic, and says he was blown away by the ability to help people of all ages not only feel better but to achieve better health and wellbeing.
He studied in Auckland for five years, then returned to Tauranga for two years before moving to Singapore for six years, and became one of the first certified chiropractic biophysics practitioners in South East Asia and New Zealand.
"After seeing thousands of Asian and European patients I have seen amazing improvements in people who were not only sore but also those who were disabled and heading for spinal operations.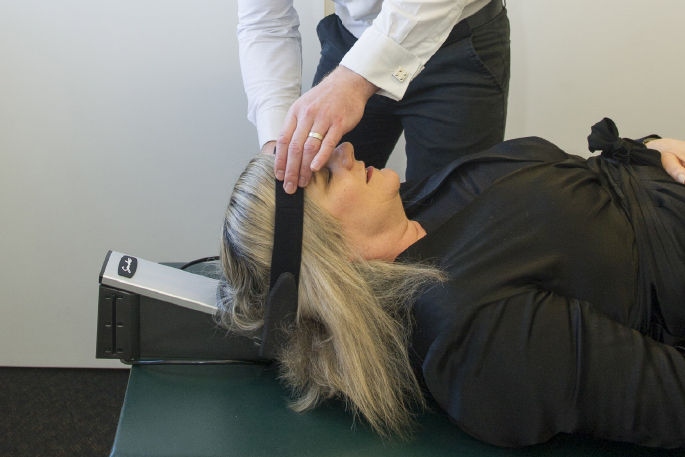 "Because of this I am very confident in my ability to help those who feel broken to get back to full function and all those seeking a new level of health and wellbeing."
And associate chiropractor Dr Laura Crowley has been a part of Oceanside Chiropractic since 2014 and has recently returned from maternity leave earlier this year.
Dr Laura says she enjoys seeing pregnant women and babies in our clinic along with the rest of the family.
"We see many kids that are complaining of headaches and pain associated with sports, posture or technology use. So Dr Laura enjoys being able to check the whole family to ensure there is no other reason for any discomfort and to teach young people how to keep their spine healthy," says Dr Laura.
Another area of Oceanside Chiropractic's treatment that Dr Phil says he is very excited about is called decompression and corrective traction, with exercises.
"Unfortunately many people in the community are suffering due to disc herniations, commonly known as slipped discs, which can be very painful and debilitating," says Dr Phil.
"Others are suffering from the complications of degenerative spinal conditions."
Symptoms of both include neck and lower back pain and other associated symptoms such as numbness, tingling and/or weakness in the arms and legs and headaches, amongst others.
The underlying cause of both herniation's and degeneration is the same, which is incorrect spinal alignment.
Decompression creates alleviation of nerve pressure, not only giving pain relief but also reducing the associated symptoms.
Beyond that, correcting the underlying spinal misalignment with traction and exercise stabilises and may reverse bone, disc and nerve damage.
Both decompression, corrective spinal traction and exercises are done at home and when patients follow these recommendations we have been pleased with the results.
"If you are seeking thorough treatment for an injury that you have an ACC claim for or would like to see if ACC will cover your treatment we can arrange that for you as we are certified providers for ACC," says Dr Phil. "In addition if you have a slipped disc, degenerative condition or chronic pain please do come in for an assessment to see if what we do can help you too."
Subscribe to our weekly Newsletter
Email: