Country meetings are enjoyable places for first time encounters. I met the delightful Maureen Binns one night at a Paengaroa Community Association meeting. She and husband Colin cultivate truffles - a rare delicacy that I'd previously associated with France.
Captivated by the idea that this underground fungi with its exotic aroma grew here in the Bay of Plenty, I set off to find their truffière not knowing I was also going to be completely charmed by the story of their romance.
Colin and Maureen have known each other for over 35 years. Married to other people, they'd met initially when Maureen's older son wanted to play hockey in Petone. Colin was the coach.
"Maureen wandered along one day and asked if her kids could join," says Colin. "She and her husband used to live across the road from some good friends of mine, so we met at parties too."
Maureen recalls the dinners and parties, and the good times as the couples watched their children grow up. Life moved on, grandchildren arrived, and one day Maureen's husband died.
"I was widowed for a long, long time," says Maureen. Colin was living in Australia, when in 2002, his wife sadly died.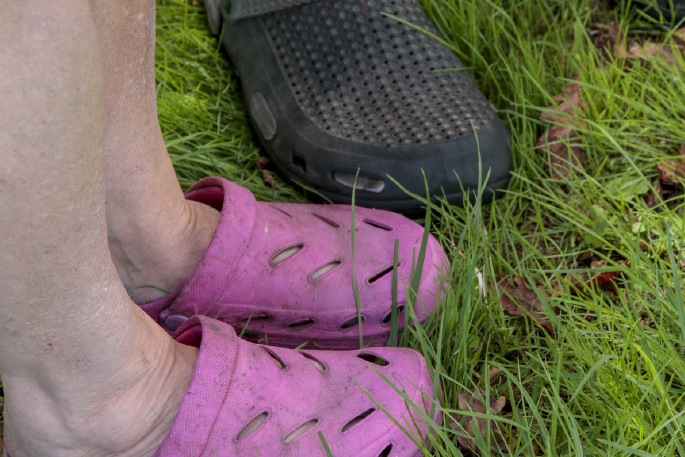 Back in Wellington, Maureen was recovering from a serious knee operation and her good friends across the road encouraged her to recuperate in Australia with Colin. Off she went, and they've been together ever since, first living in Wellington surrounded by friends and family.
Nearly 14 years ago, they moved to Colin's beach house at Maketu.
"I'd had the house for years," says Colin.
"I said to Maureen: 'I'm heading to Maketu. You can come with me if you want'."
"And I said: 'wait a year'," recalls Maureen. "I was chair of both the Petone Community Board and Matiu Somes Island Trust.
"It takes a while when you're involved in community things to transition out. And also I really enjoyed my jobs, my kids and my mum."
Maureen was 51, and thought she'd get a job in the Bay. "But it was going to be Whakatane, Tauranga or Rotorua. What's the point of him retiring and me working?" asks Maureen.
"It's life readjusting not retiring," smiles Colin. They lived at Maketu for two years.
"Every bit of lawn I turned into a garden," says Maureen. "After two years, what the hell do you do?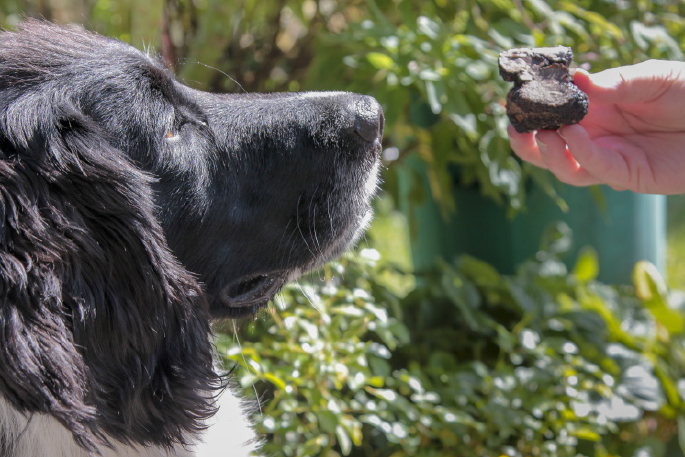 "Knitting? Sewing? All the family and grandchildren are in Wellington. So we decided we'd look for a lifestyle block and build a house together. This place was for sale."
The piece of land they'd found has ten acres of native bush protected by a QEII covenant. A lookout stands above bush tracks down to the Mangorewa River, which flows northeast towards the Kaituna River. It's a stunning property.
The idea of growing truffles came about because the previous owner was interested in them.
In 2008, Colin ploughed 50 tonne of lime into a half-hectare paddock, helping pitch the right pH. Perigord black truffles require high soil pH (minimum 7.8) whereas bianchetto fruit at lower soil pH, between 6.5 and 7.3.
Next they planted the trees - half of them oak and the rest hazelnut. This is now their fourth harvest.
"The trees grow truffles if they want to," says Colin.
It's a fascinating science. "They're not like kiwifruit or avocados, which have a spraying and pruning regime. With truffles, there's absolutely no regime apart from staying out of the trufferie."
They tread softly through the centre of the truffière in their Crocs, which help spread their weight evenly.
The truffle fungus explores the soil for water and mineral nutrients, which it passes along to the tree. In exchange, the tree provides sugars produced through photosynthesis to the fungus. This interdependence between the tree and the fungus is subtle and fragile.
"We go twice a week and look for change in the ground," says Colin. "When they're ripe the dog can smell them."
The advantage of having Jed the English springer spaniel, rather than a truffle pig, is that he's not interested in eating the truffles once he's found them. I query his name – Jed. Colin enjoys the word association with Jed Clampett, The Hillbillies, Texas tea, black gold. And the black gold has woven its way into their lives in another remarkable way with the couple marrying last October. Maureen wears a black diamond ring and a black and gold wedding ring.
"We didn't plan to put truffles in when we bought the land," says Colin. "The previous owner was interested and left some pamphlets. It takes an awful long time to get a crop - it's a bit like playing Lotto.
"At the moment it's for personal use and sharing."
Maureen has served on the Western Bay Council for six years.
"I was there when we were working on the latest district plan. For this property, it's not possible under the district plan to create this. It's too small.
"They don't want lots of small lifestyle blocks, but for us I can't imagine living anywhere else.
"I was born and grew up in the Hutt Valley – a city person all my life - and this is the best lifestyle I've ever had."
Subscribe to our weekly Newsletter
Email: