You can tell when your Zumba Fitness instructor has been hanging out with thousands of other Zumba instructors. The enthusiasm is high, the tempo goes up, and your butt and thighs hurt more than they usually do.
That's the case with my Zumba instructor, Tina Neville, who has just returned from her second international Zumba Fitness convention in Orlando, Florida, which attracts about 7000 instructors from all over the world.
Tina has taught a variety of fitness classes over the past 30 years, and says there is something special about Zumba. She distinctly remembers her first class in Papamoa in October 2009.
"I've taught most popular fitness formats – step, highlow, aerobics, and circuit – but I'd never taught a class where people cheered and clapped after every song. I remember standing there and thinking 'this is really cool'.
"Zumba has a totally different atmosphere. Teaching in community halls attracts people who would never step into a gym."
Tina has also found the people who attend Zumba are usually in it for the long haul.
"I have people who have been regulars for nine years and I've never encountered that before in any other programme I've taught. People come along and think they're going to get fit or lose weight, but they stay because of how it makes them feel.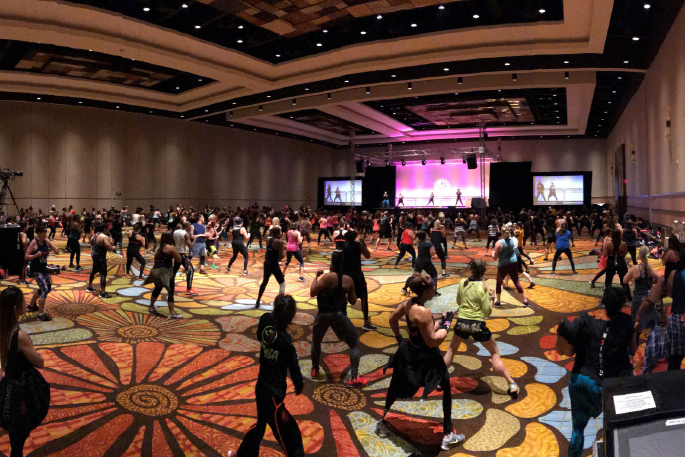 "They stay because the music is different, it's fun and there's no pressure to do it perfectly.
"In Zumba if you make a mistake, people think you went that way on purpose!"
Tina offers four Zumba Fitness classes and two Zumba Gold classes in community halls around Tauranga each week. She will soon be offering Strong by Zumba, a high intensity tempo training set specifically to the beat of the music.
Zumba Gold is aimed at 'active retirees' and after just a year, Tina has seen a huge improvement in the balance and coordination of the elderly attendees.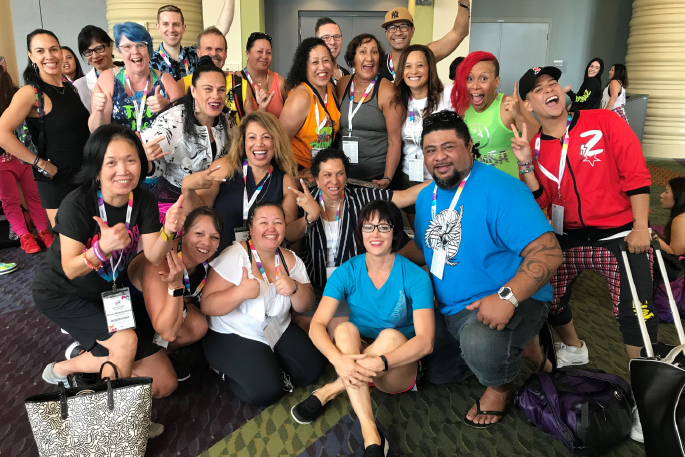 "And that's just from dancing for 45 minutes. We don't do anything on the floor, or any turning and jumping. It really improves quality of life and helps to prevent things like Alzheimer's because you're connecting the brain with the body."
Tiat the Queen Elizabeth Youth Centre on Sunday, September 2.
The 90-minute class costs $20 and gets underway from 4-5.30pm. For more information visit Zumba Fitness with Tina Neville on Facebook.
Subscribe to our weekly Newsletter
Email: