Betty Kurzfeld phoned me in May asking for help to get the word out about starting 'The House of Cranks'.
She and husband Nigel had a house full of hand crank sewing machines, and a desire to make 15 quilts for the children at Homes of Hope Tauranga.
I went back to find out how things were going after our story was published. I was delighted to find a group of passionate people industriously working away on the 'cranks'.
Betty received many phone calls after the story came out.
"And lots of donations of fabric," says Betty.
"Batting. Three sewing machines.
"And I've met so many lovely people. It's been absolutely amazing."
"I saw the story in The Weekend Sun, and rang Betty," says Chrissy Wilson. "I already knew her but thought 'I've got to go to that'.
"I've really enjoyed it. I come twice a week.
"Once I got the record for the day when I made 51 quilt squares! Nobody has made just one quilt alone, we've all contributed to all of them. And I've made lots of new lovely friends."
"As soon as I read that article on the Saturday afternoon I rang Betty," says Margaret Carmichael. "I live in the same street."
"We got busy and started making quilts for the 15 children at Homes of Hope," says Betty.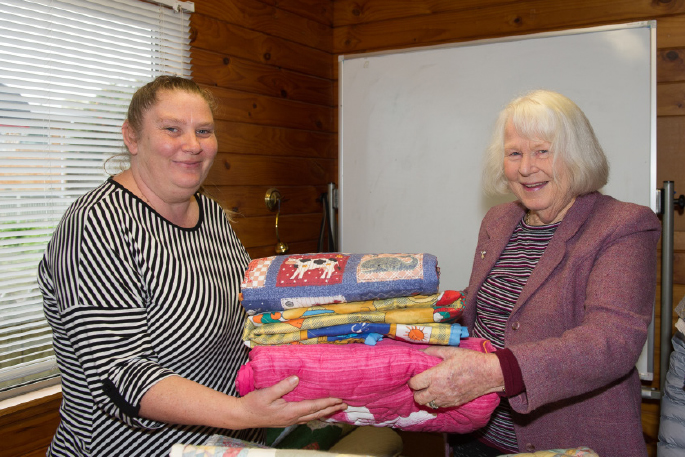 "Thirteen boys and only two girls.
"We made nine quilts, and a wonderful lady, who I only know as Chris from Bethlehem, donated five ready-made quilts. And she gave us a lot of fabric and batting which we've used; they've gone to a good purpose."
The group has made denim quilts for the boys.
"I think they'll end up in the boys' cars when they're a bit older because they're made to last.
"Tauranga Laundry washed all the denim quilts for free to give the seams fluffy edges."
The group met to sew two to three times a week.
Maureen Fletcher from Maungatapu, and Jocelyn Byrne from Papamoa have also joined the group.
"I said to Betty 'You're just what I've wanted to do because I love sewing'.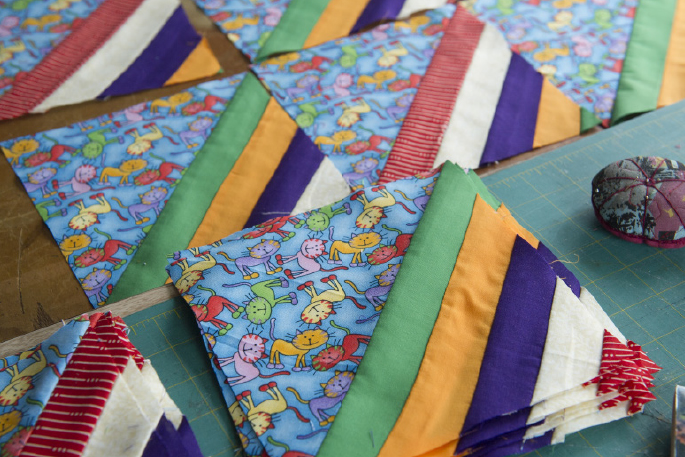 "It's a lifesaver because I need people and I need to go out and do things," says Jocelyn.
"We will keep making quilts for more children coming through the Homes of Hope," says Betty. "Some children will go on, and some may go home, and others will go to their forever homes. I'd like them to all have a quilt of their own. When things go bad there's nothing like having a quilt to hide under and have a cry.
"I've given people a place where they can come and belong. Nobody knows how much fun I get out of it. I'm sitting back here and they're all just cranking away and the conversation around the table… it's a fun thing."
Subscribe to our weekly Newsletter
Email: