Western Bay of Plenty children have the chance to support school sports programmes and make some cash at the next Kids Market in Papamoa.
Young entrepreneurs are being invited to sell their unused toys, books and clothes or to make products to sell on Sunday, May 15, at Golden Sands School.
The fundraiser is organised by 'It Takes a Village – Papamoa' creator, Lisa Cowan.
"The first indoor market in July last year was designed to take some financial pressure off parents because school holidays can be expensive.
"We had more than 40 stalls and it was great," says Lisa.
This time, at least 50 stallholders from around the WBOP will raise money to support families struggling to pay for school sports.
"Everyone finds putting their kids into sports really expensive and I believe a lot of kids miss out, so I wanted to use this as a fundraiser.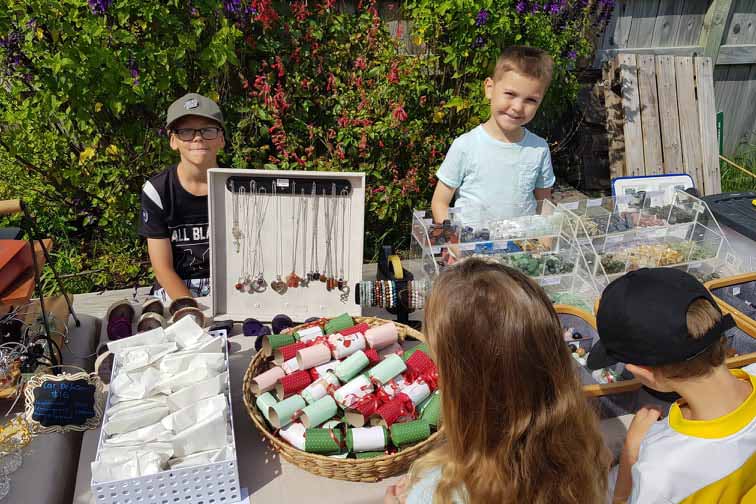 "The $10 stallholder fee goes straight back to the school. Golden Sands School has a swimming course each year, so if I can pay for five kids to do that who wouldn't normally have the chance, then I consider that 'job done'. I believe sport is so important to every kid."
Lisa says the young stallholders go to great lengths to create quality goods.
"I'm impressed by what the kids sell. They're very talented. Last time, I bought two pairs of earrings from a young lady who makes jewellery.
"There's a boy who takes photos and makes them into greeting cards. You'll find some great bakers at the market, plants are popular and there's a lot of arts and crafts."
Money raised by a sausage sizzle is donated to the school and local businesses are invited to contribute services or products.
"I'm expecting the market to be really popular, and I'd love to raise $1000 for the school. The kids get a lot of support from family and friends, and they actually have really great stuff to sell so it's a great event to get in behind."
The Kids Market is this Sunday, May 15, from 10am-midday at Golden Sands School Hall, Papamoa. For more information, email: papvillage@gmail.com
Subscribe to our weekly Newsletter
Email: