When George 'Fiji' Veikoso first performed in Aotearoa "way back in the day" it was to a crowd of people in its hundreds.
Fast forward to the 2016 One Love Festival held at Tauranga Domain and it wasn't a crowd in its hundreds – it was thousands and thousands of people.
"Last year was my first year and man I was just blown away. Seeing all the acts, how the people loved it, and my music being sung back to me by thousands of wonderful people was just a beautiful experience."
Fiji's one of several headliners taking to the stage for the 2017 One Love Festival presented by Pato Entertainment and returns to the Tauranga Domain on Waitangi Weekend, February 4-5.
Attracting some of the biggest Kiwi and international reggae acts, if you want to catch one of the most vibrant reggae festivals in the southern hemisphere then you'll need to get in quick as tickets are selling out quickly.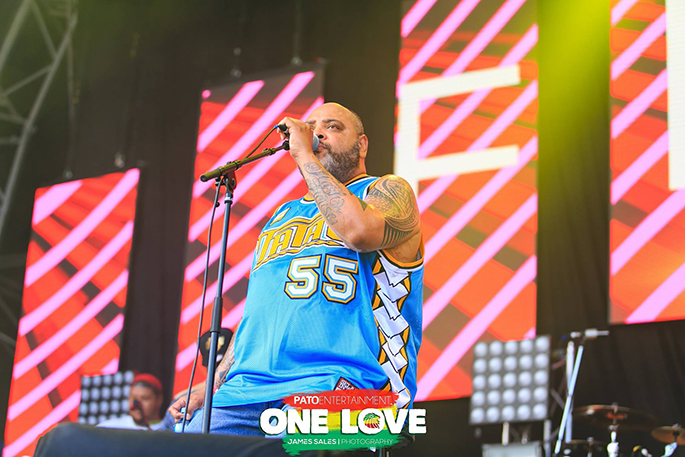 Fiji says he's both grateful and honoured to be sharing the stage with the likes of Tarrus Riley, Steel Pulse, Big Mountain, Rebel Souljahz, and the many Aotearoa artists.
"It's going to be a huge reunion for me, my brothers Katachafire, Three Houses Down and my nephew General Fiyah, Sammy J, and of course I'm a big Aaradhna fan.
"I'm going to be in la la land, it's going to be off the hook. How much more of a good time can you have with all these acts who'll be performing?
"Get ready to be rocked, it's going to be wonderful and I'll be brining all the aroha."
Pato Entertainment presents One Love at Tauranga Domain on Waitangi Weekend, February 4-5. For more information visit: www.onelovefestival.co.nz