Anzac Day commemorations have probably never been easier, more interactive or more personal than they will be on Saturday.
For starters many people in Tauranga and the Western Bay are planning to join others around the country to stand in solidarity at the end of their driveways at 6am.
A live service will be beamed and streamed by Radio NZ onto mobile devices, laptops and, of course, the radio.
For a more local flavour people can design their own service or maybe try the Mount Maunganui RSA's service for good measure.
Tauranga City Council Mayor, Tenby Powell says, on April 25 each year we remember the Anzac spirit – their endurance, courage, ingenuity and good humour.

"To acknowledge, remember and pay respect to those many thousands of military people who have served or given their lives for our country, we'll be supporting #StandAtDawn and encourage our community to do the same."

Find details of the RSA and New Zealand Defence Force initiative Stand at Dawn.

The council has also prepared this short video to set the tone.
The RSA is also encouraging people to get involved and commemorate at home by: decorating their letterbox or front window with poppies, creating a poppy wreath, making Anzac biscuits, sharing photos or videos, #StandAtDawn and #AnzacDay @RSANational and @NZDefenceForce on Facebook and Instagram.
More information can be found on the National RSA's Facebook page or www.standatdawn.com
The council is also sharing the speeches of local Year 13 student leaders on what Anzac Day means to them. These speeches would normally be shared during the Tauranga Anzac Day services. This video will be shared on Tauranga City Council's Facebook page and website on April 25, as well as the Mayor Tenby Powell's Anzac Day address. www.tauranga.govt.nz/anzacday
People can also access local Anzac Day history, courtesy of Tauranga Libraries and the Tauranga Heritage Collection, on council's website, to offer a perspective on past Anzac Day commemorations in Tauranga. www.tauranga.govt.nz/anzacday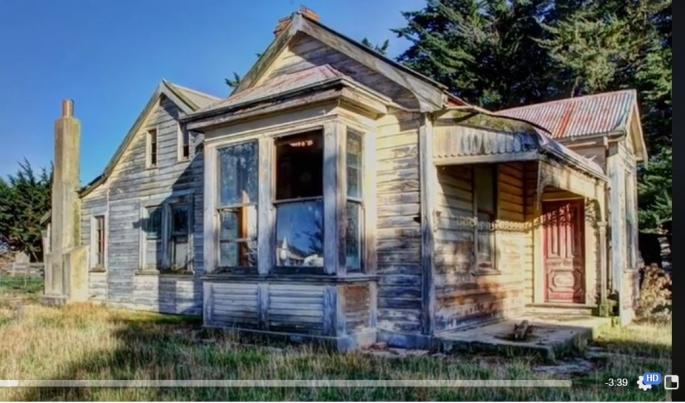 Grandpa's House by Nigel Masters and the Kokomo team.
The Weekend Sun will also have a selection of Anzac stories and reader contributions as the come in, plus ideas on where to find more history.
As its annual poppy appeal has been postponed, the RSA is offering New Zealanders the opportunity to download a Facebook profile frame in return for a donation with GiveALittle.
Western Zone Civil Defence Controller Eric Newman encourages everyone to mark the anniversary in their own way but says they should be mindful that this follows Alert Level 4 lockdown guidelines. That means staying at home.
"We might not be able to gather in person but it does not mean the tradition of remembering and commemorating veterans should be missed," explains Eric.
"However you choose to mark the day please make sure that is done by sticking to your bubble and keeping everyone safe."
There are a number of virtual services and online events that people can attend on Saturday morning.
Radio New Zealand will broadcast a virtual Anzac Day dawn service at 6am, bringing Kiwis elements of the traditional service with the music of The Last Post and the national anthem. Kiwis are encouraged to listen live on their phones or radios as they stand at dawn across the country.
You can also share photos of how you are celebrating Anzac Day on social media with the hashtag #StandAtDawn.
Eric also reminds people not to visit cemeteries and grave sites of loved ones over the weekend.
"Of course families will wish to remember loved ones who gave their lives for our country but it is important we all observe the bubble guidelines and stay at home.
"We will all need to do things a little differently this year. Apart, but together as one."
For more details on ways to mark Anzac Day visit www.standatdawn.com.
Subscribe to our weekly Newsletter
Email: