It's a curiosity if not a contradiction. A teenager with chronic fatigue syndrome winning a major award for tireless work and a selfless commitment and contribution to her school and community.
"I get extremely tired incredibly fast," says 17-year-old Micaela Fleming, a Year 13 student at Katikati College, fresh from winning the TrustPower Youth Community Spirit Award, which recognises and rewards her contribution to Katikati and her college.
'Fresh' maybe be an overstatement. For example, this week she had the prizegiving Monday night, a talent quest Tuesday night and she was off to Sea Cadets Wednesday night. And school, six hours of study, each day. And Micaela had only reached hump day.
"I am just tired."
All that has to be considered in the context of a complicated and debilitating medical disorder characterised by extreme fatigue – chronic fatigue syndrome.
"I have learned how to ignore that to be honest," laughs Micaela. "I know this sounds odd but I ignore it because all the things I am involved with are important to me."
CFS can't be explained by any underlying medical condition according to the textbooks. And it may worsen with physical or mental activity, but doesn't improve with rest.
But no-one told Micaela. And if they did, she would probably ignore it. As she has learned to do.
If she's not at drama, music and environmental studies at school then Micaela just might be at the Waihi Coastguard. "I started counting the hours I put in last summer, got to 180, and I just stopped."
She got involved with coastguard at 16 at the behest of a bloke called Jamie. "Practically my older brother," says Micaela. "I wanted to be like him so he said: 'Come join coastguard then'." Now she's in the radio room. "Four hours every Sunday during summer and more when required."
Micaela is the one on the other end of the radio when people call in needing a tow because their boats have broken down. "I keep them calm through a difficult time." And her reward? "Hearing 'thank you' is amazing. It makes me stop and think wow, I just helped someone. "That keeps me going." She loves the drama and the fact they are such nice people at coastguard.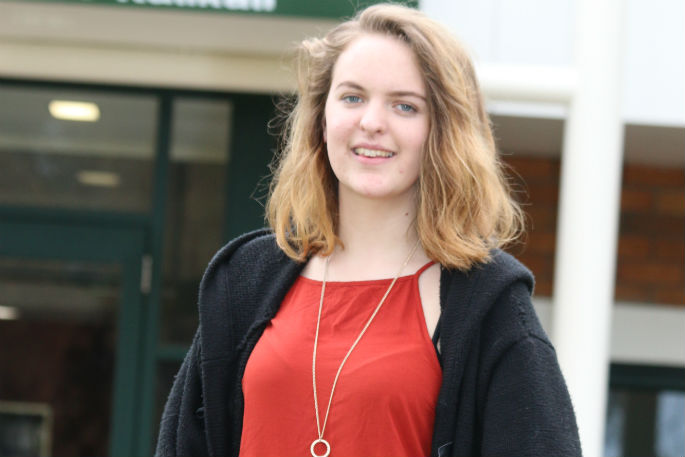 And she says she's a bit of a drama queen on and off the stage. "Yes I am a bit." She has performed in 'Romeo and Juliet', 'The Brothers Grimm Spectaculathon' and this year her drama class won the regional Sheilah Winn Shakespeare Festival in Wellington.
"That was brilliant."
At sea cadets – Wednesday nights remember and some weekends – she's one of the supplementary staff. "I teach kids how to sail."
Back at school Micaela is an arts captain, organising talent quests, creative events, prizegivings and the concert for the school's 50-year celebrations.
So where does the will to give and help come from? "That's the way I was brought up. I watched my dad coaching hockey teams and I watched my mother, who has about eight musical bands under her wing. They are giving people and I want to be like them."
Then the phone call while she was in the stock room at Curtain Studio in Mount Maunganui one day recently. Yes, she holds down an after-school job as well.
"Mum told me I had won and I had to close the stock room door because I was jumping around with excitement. I was quite surprised."
And in the unlikelihood that she had a weekend off, a weekend to do something for herself, what would she choose to do?
"Sleep," she fires back.
And why are we not surprised she's headed for a career in logistics or event planning. "Yes, I have a nice, ordered mind." A busy award-winning ordered mind that will serve her well.
Subscribe to our weekly Newsletter
Email: