They may be learning a combat sport, but youngsters at the Mount Jiu Jitsu club are taught first how to defuse conflict.
This teaching will be highlighted at the club's first anti-bullying seminar on Sunday, May 29, which administrator Kim Hoogstraten says they're hosting in response to what they believe is a rise in stress and anxiety caused by Covid-19 and time spent in isolation.
"The parents we talk to have noticed an increase in bullying in schools," says Kim. "They tell us that kids who were on the brink of becoming a bully have tipped over into hurtful behaviour and victims appear more withdrawn."
Kids aged seven to 13 are invited to attend the workshop on Sunday, May 29, run by coach Sergio Garcia. "It's good for kids to have the skills and discipline he teaches in their tool bag," says Kim.
Sergio began learning Jiu Jitsu in Brazil at age 11, when being bullied. Today he's a purple belt. However, one year ago his 8-year-old son revealed he was being targeted by bullies. "As a parent it broke my heart, so I decided to do this seminar. Bullying really eats away at you. It sticks with you through your life. When I started martial arts, I was fortunate to have good teachers who taught me how to react."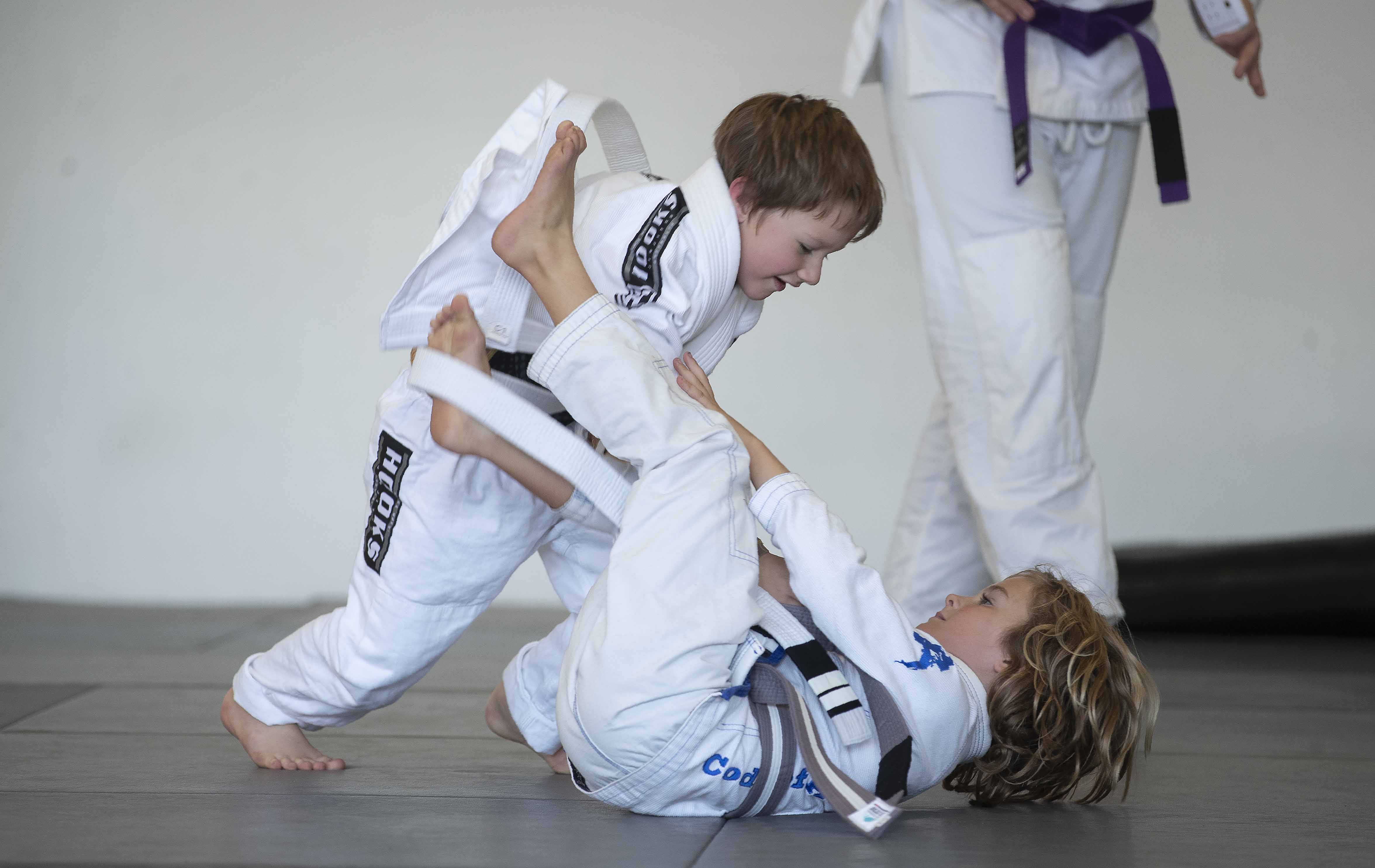 Mount Jiu Jitsu club youngsters Eben Groenenwald and Kees Sherson in action. Photo: Photo: John Borren.
Kids will learn to identify potential bullies, to prevent problems before they happen and to use assertiveness to respond to intimidation. "We're not teaching them to attack by kicking or punching someone. We tell them first to avoid or seek help," says Sergio.
"If a situation does turn violent, Brazilian Jiu Jitsu teaches good skills to fall well or to hold someone safely until help arrives."
It will be the club's first anti-bullying seminar, with more planned. "I'm a man on a mission. I want to help," says Sergio.
"Everything this country has done for me, I want to give back with something that no one can take away from you. There is no greater feeling than being able to help others."
The May 29 seminar from 10.30am-midday is at Mount Jiu Jitsu club, 5B MacDonald St, behind TileMax. Buy tickets at: www.mountjiujitsu.co.nz
Subscribe to our weekly Newsletter
Email: