The Tauranga City Council is planning to remove a tidy, three-bedroom house in Pyes Pa to provide a second access to the park and playground behind it.
The council purchased 12 Montana Drive for $630,000 in December 2017 and at least one local resident is scratching their head over it.
Dough High lives in the neighbourhood and believes the existing entrance to Cheyne Park is perfectly adequate.
He says the project is a waste of money and the house would be of more use to the community as accommodation.
Tauranga City Council, Manager Spaces and Places, Mark Smith said the council was responsible for ensuring there were enough green spaces in a growing city.
It collects money from developers in the form of reserve development contributions or entered into agreements with developers to ensure there were enough reserves.
He said the 2000m2 Cheyne Park had long been identified as a local neighbourhood park that was likely to be under utilised because of its long, narrow entrance which was hard to see and felt unsafe to use.
"In this particular case, council established that acquiring a neighbouring property was a good way that we could improve access and visibility to, as well as safety within the reserve," Mark says.
Doug High said he could not see the logic behind knocking down an expensive house when the entrance was already adequate.
"They are throwing money around left, right and centre on these silly little things that are not necessary."
"It seems crazy to me to knock down a perfectly good house to make a better entrance."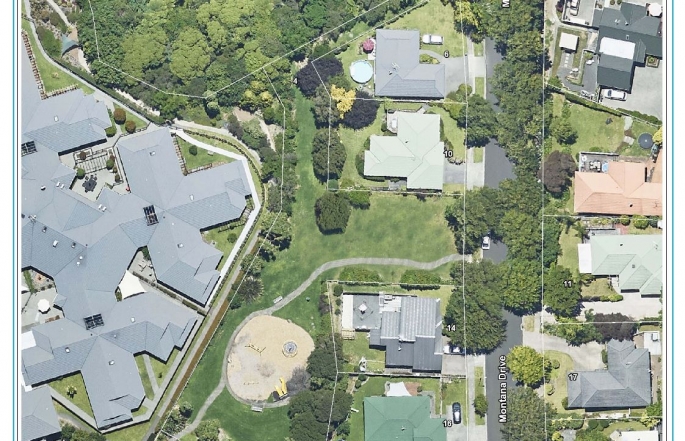 Mark Smith says they had made all residents aware of the plan and people are encouraged to provide input on the proposal up until April 10.
"The building was previously on the market as a relocatable home and although we would have very much liked this building to have been relocated, it did not sell.
"By removing the house and reinstating this area to create an additional entranceway, we will improve the park's street presence and access, and along with other small park upgrades, create a safer, user-friendly community reserve for local residents," Mark says.
He said all work and timelines will be assessed against the council's ability to deliver, bearing in mind the restrictions relating to COVID 19.
Subscribe to our weekly Newsletter
Email: